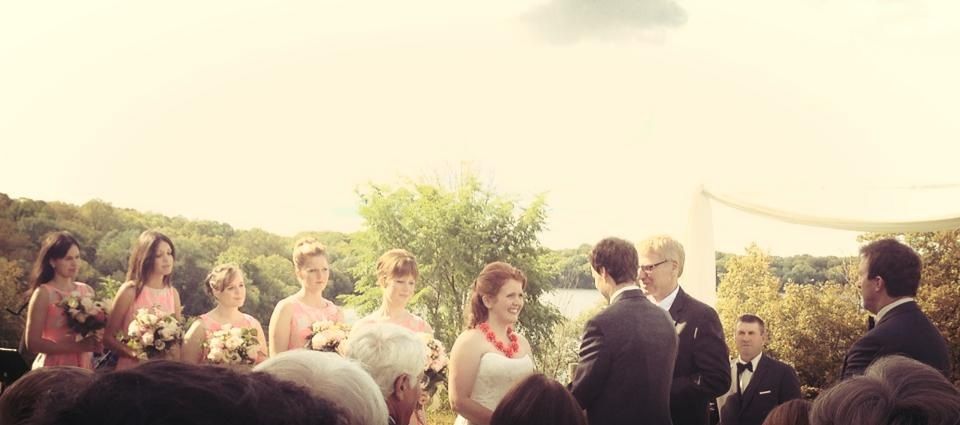 This past weekend I was able to stand up next to one of my best friends as she married her best friend. The wedding took place in Minnetrista, MN at
Gale Woods Farm
. The ceremony took place over looking Whaletail Lake a mere two hundred feet away from the barn were the reception was taking place. The day ended up being a bit cooler than everyone anticipated but made for gorgeous pictures with cloud cover but as the ceremony began the sun came out right in time.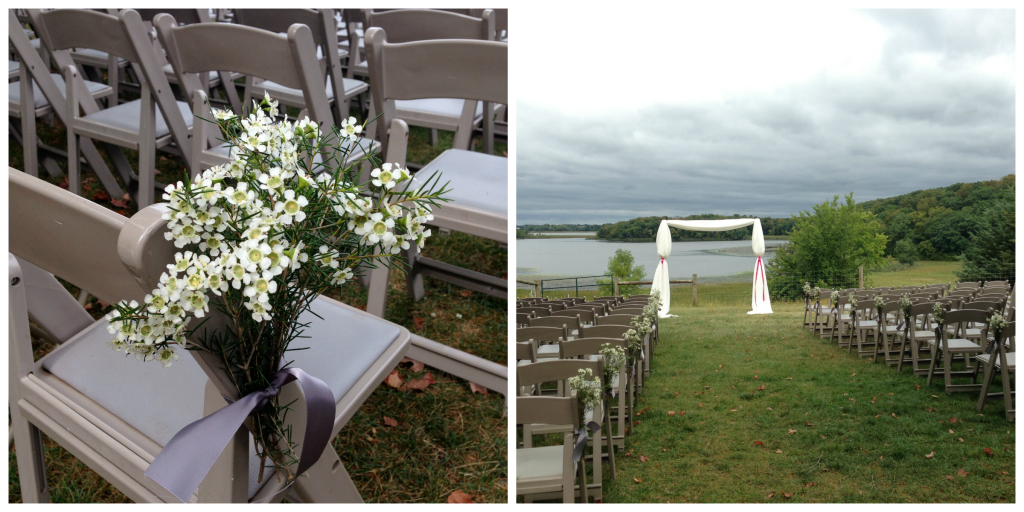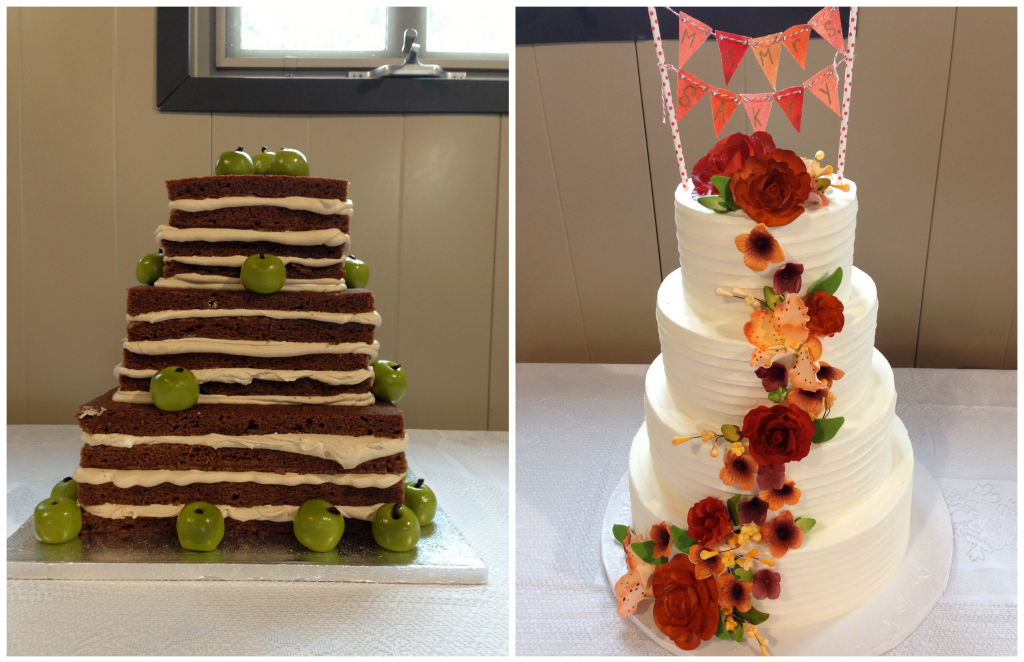 The cakes were delicious the grooms cake was a spice cake with honey & cream cheese frosting topped with marzipan apples. The other cake was a vanilla buttercream with raspberries I have it on good authority that the spice cake was the best.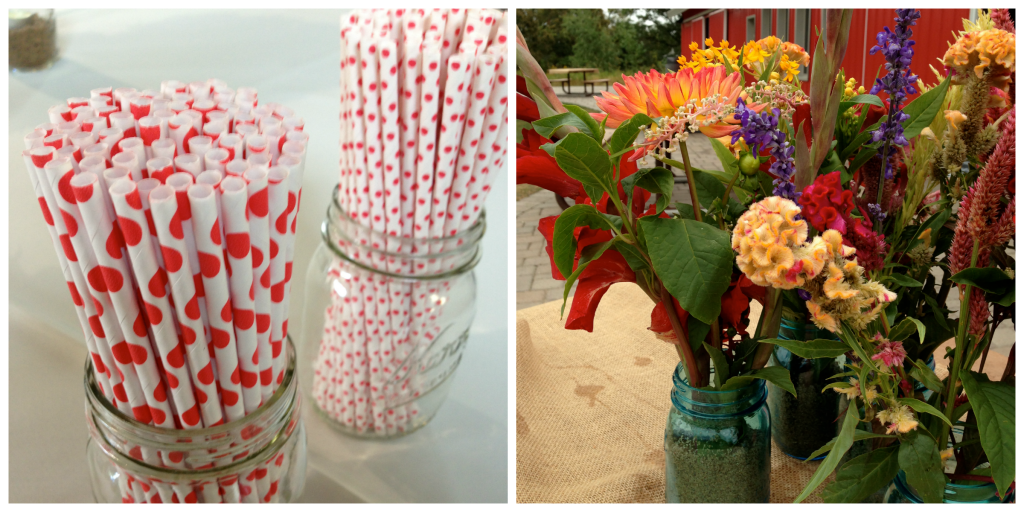 The details were amazing and put together so well. Cute paper straws for hibiscus tea before the ceremony, fresh farmers market flower in mason jars, and escort cards were written on leaves pinned to apples.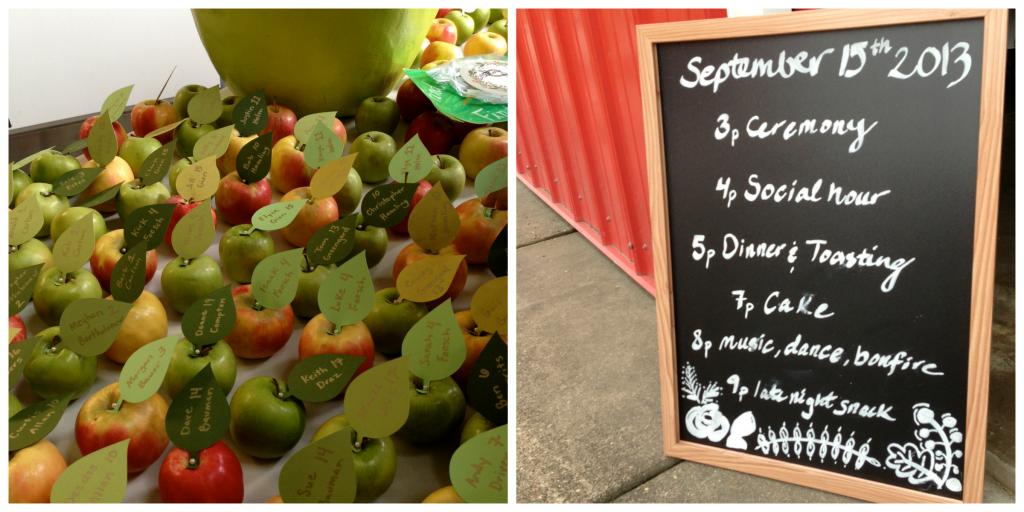 Since the day was on the chilly side there were flannel shirts available by the fire for guests who were chilly. A cute 'I do' and 'We Did' sign helped point guests in the right direction.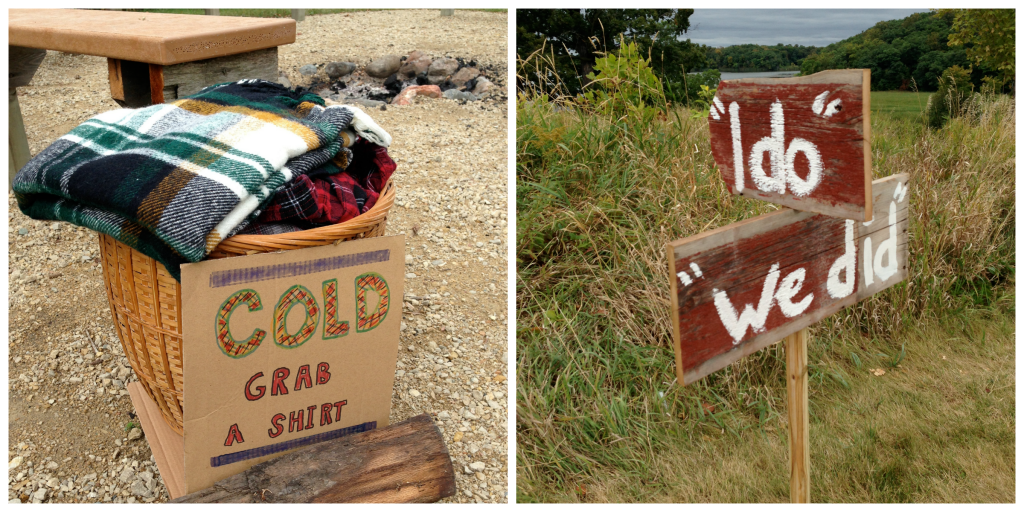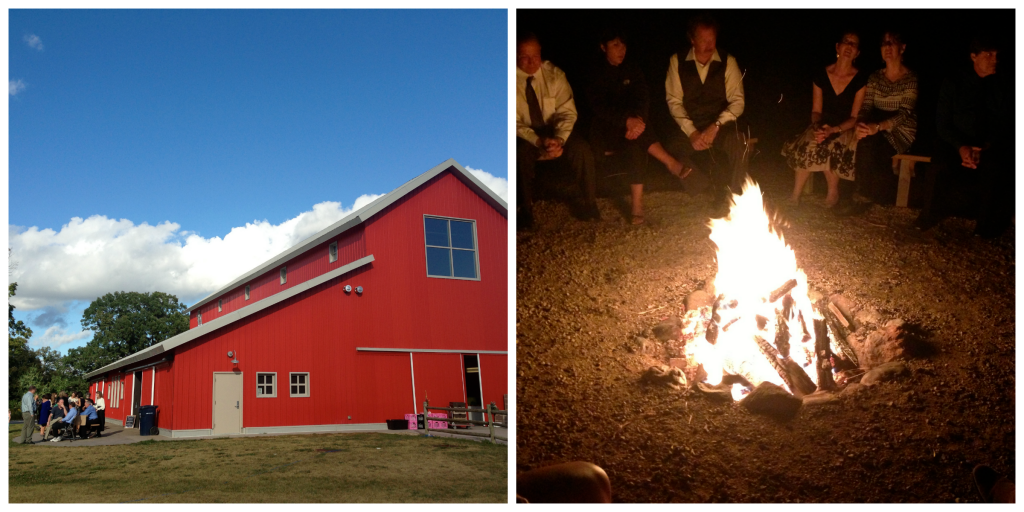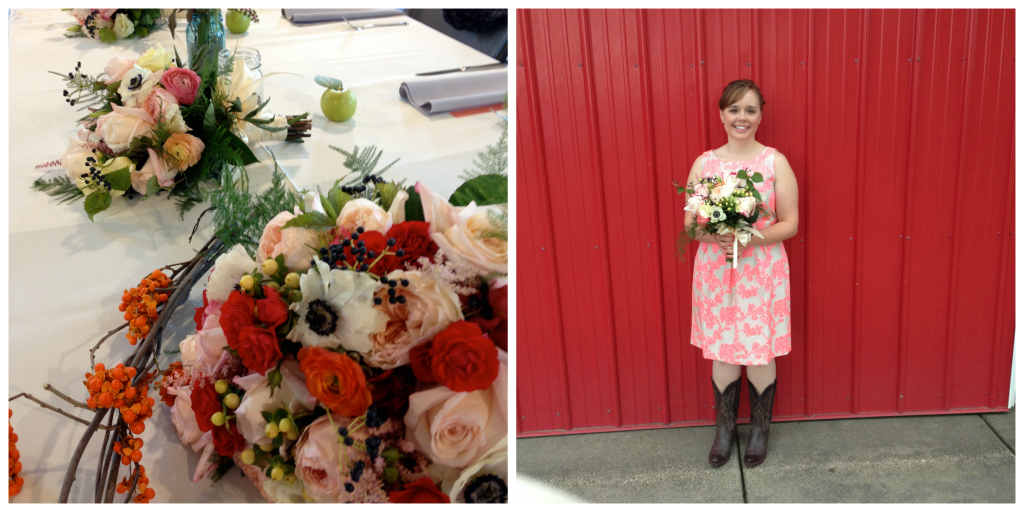 As good as the food was and as perfect as the details were the best part of the day was spending it with those I love and dancing the night away.