I came across this fun Leprechaun name decoder from Facebook. I think these are fun - you can just call me Sprinkles O'Knuckles :)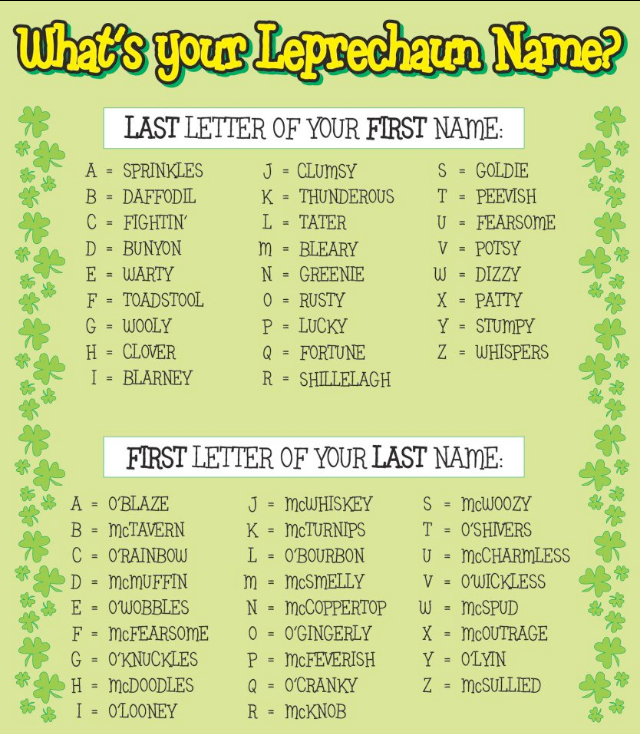 I'm not really Irish and do not typically celebrate St. Patrick's Day (out of habit - not intentionally). This year I celebrated it in sorts on Saturday, I participated in the Get Lucky 7K in Minneapolis. I'm not a runner (I would like to be a runner/jogger someday), but that someday has not happened yet.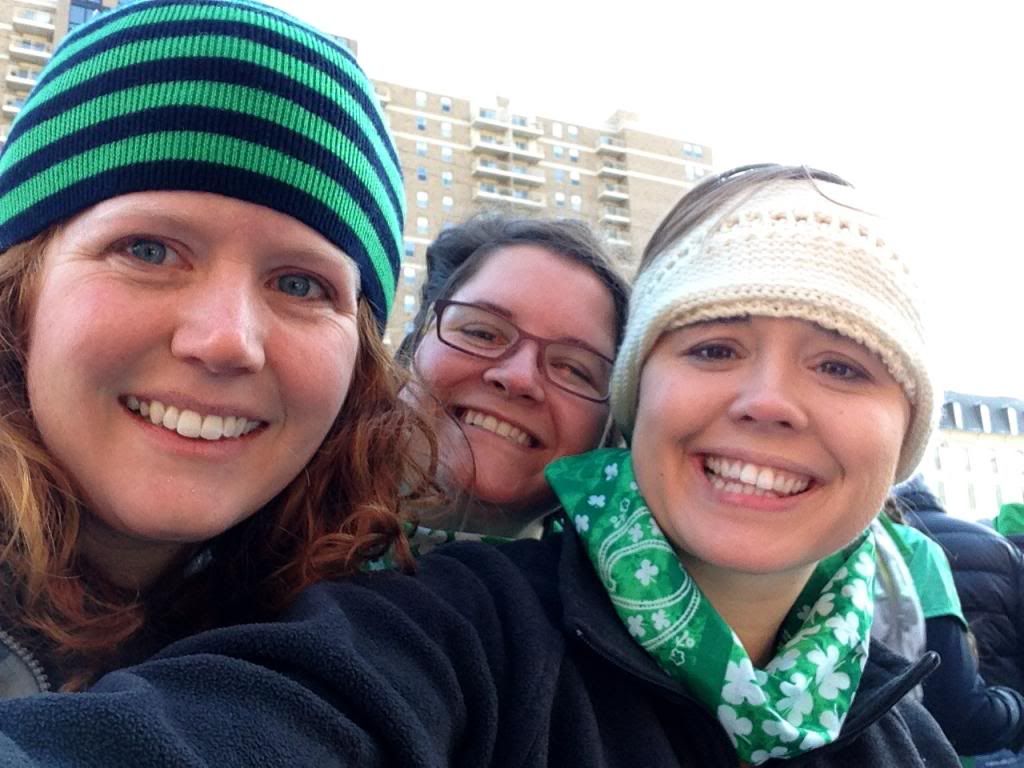 My race partners. We're all from college and see each other every couple of months. Yesterday we also celebrated L's birthday - Hello 28 :)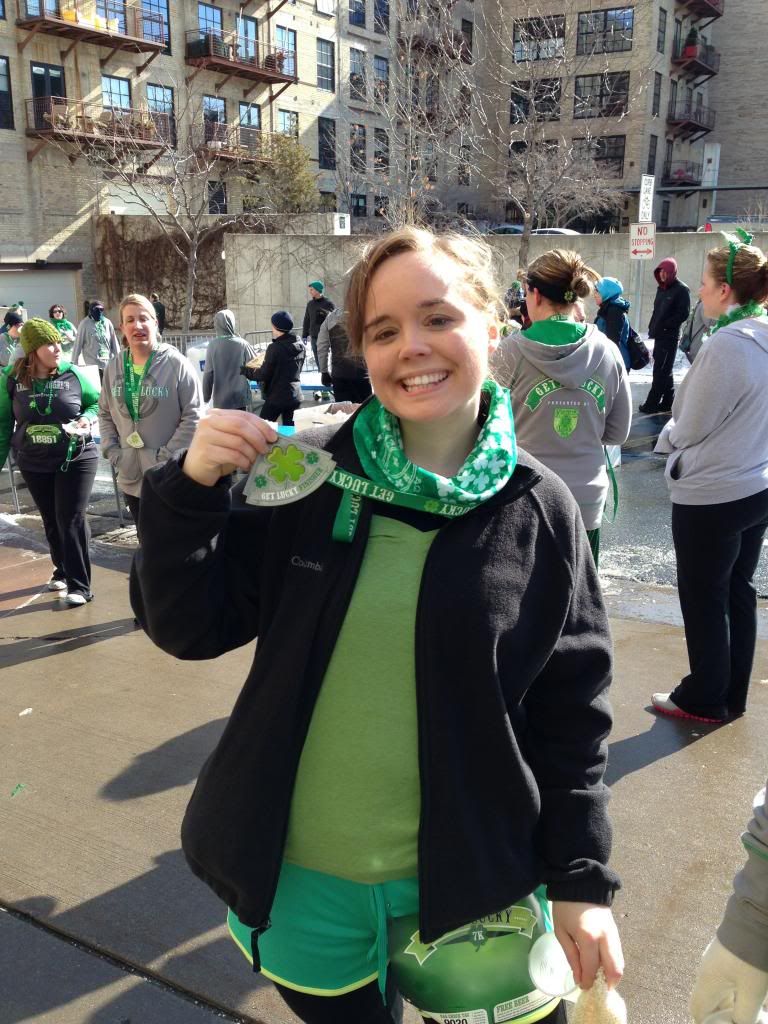 I FINISHED - and that is all that really matters.
IF I were to run another race a 7K (4.2 miles) would likely not be for me, I would possible try a 5K if I (actually trained before hand).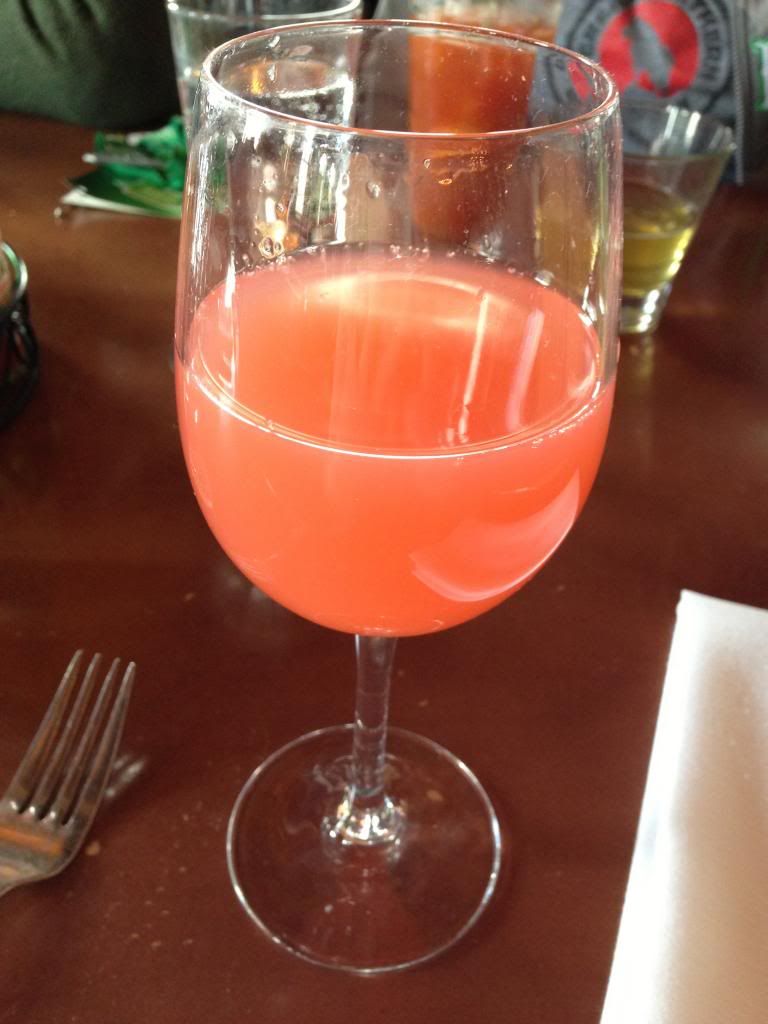 We celebrated with lunch and I had a grapefruit mimosa from the
Red Stag
, hmm it was good. The rest of the day I nursed several cups of honey + lemon tea because I caught a monster sore throat + cough from the run.
It was a great St. Patrick's Day weekend!