Happy Monday all!
I'm not sure about you but every Monday rolls around and I come down with a case of weekend amnesia. I absolutely forget EVERYTHING that happened over the weekend - hence weekend amnesia.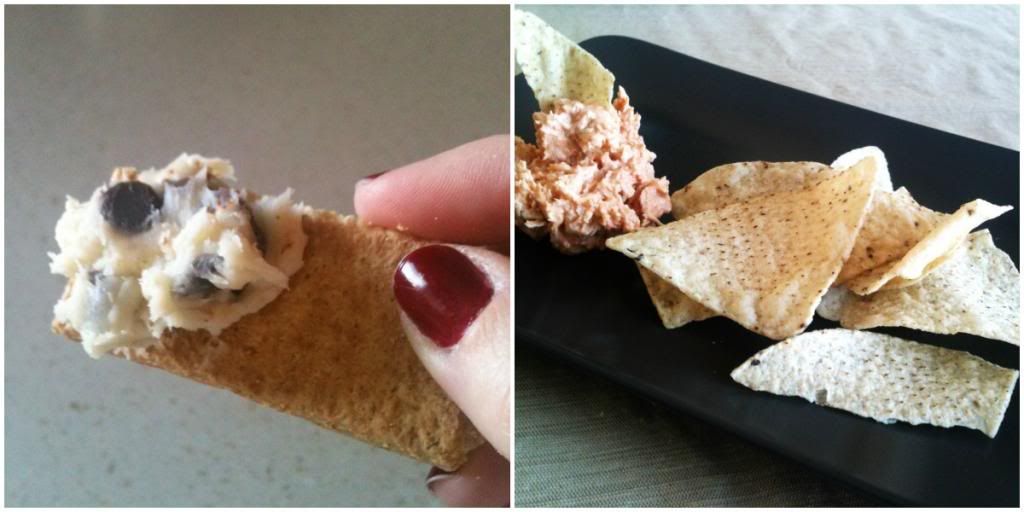 ...good food + girls night...
Friday evening I had a few friends over for girls night and we ate some yummy food and watched a movie and chatted. I made a few tasty treats to share with the girls. I tried
Chocolate Chip Cookie Dough dip
- which was surprisingly good, I'm not sure it tastes like cookie dough though. As requested I also made
Buffalo Chicken Dip
.
I also served some of my Valentine's cupcakes that I decorated with a friend on Thursday.
... you make my heart smile...
I love me some snail mail, who doesn't love sweet mail in your mailbox? I picked up these beauties at Michaels and am ready to send sweet cards out to friends.
...on why technology is fabulous...
Saturday evening I chatted with four girls of my close friends from college via google hangout. Love these girls and the way we can connect, we went from connecting on Facebook sometimes once a year or an email to a continuous email thread and a monthly google hangout date. Technology is wonderful. Thank you Google for connecting 5 girls from all over the states & country. 2 Minnesotan (holla!), 1 Japanese friend, 1 Coloradoian and 1 Callie girl.
Sunday brunch at a cute cafe in St. Paul with a friend and an afternoon showing of Safe Havens.
I hope your weekend was fabulous and your Monday is just as grand! Today I am at a new work location - part of my new job that I started a month or so ago. Hoping my Monday starts with a steamy hot beverage from a coffee shop - cheers friends!