Ever since last winter I have wanted to go cross country skiing. In college I tried cross country skiing and remember enjoying it and had wanted to try again.
After I finally figured out how to put on my skis (seriously it's been a while) I had a lot of fun. Since it had been a few years I headed to the beginners trail - or so I thought. After looping the trails a few times on my way home I realized I did not pick the beginners trail - such a me thing to do, I never could read maps. Let me tell you friends - cross country skiing is not like riding a bike! After skiing on Saturday and shoveling Sunday I am so sore - but the good sore.
I'm a Minnesota girl through & through.
This weekend I also whipped up some
Vanilla Bean Valentine
cookies. The cookies are ok, but in true confession I think I like the cookie part more than the dove chocolate part. I don't think I like chocolate + vanilla together (I know what's wrong with me?!).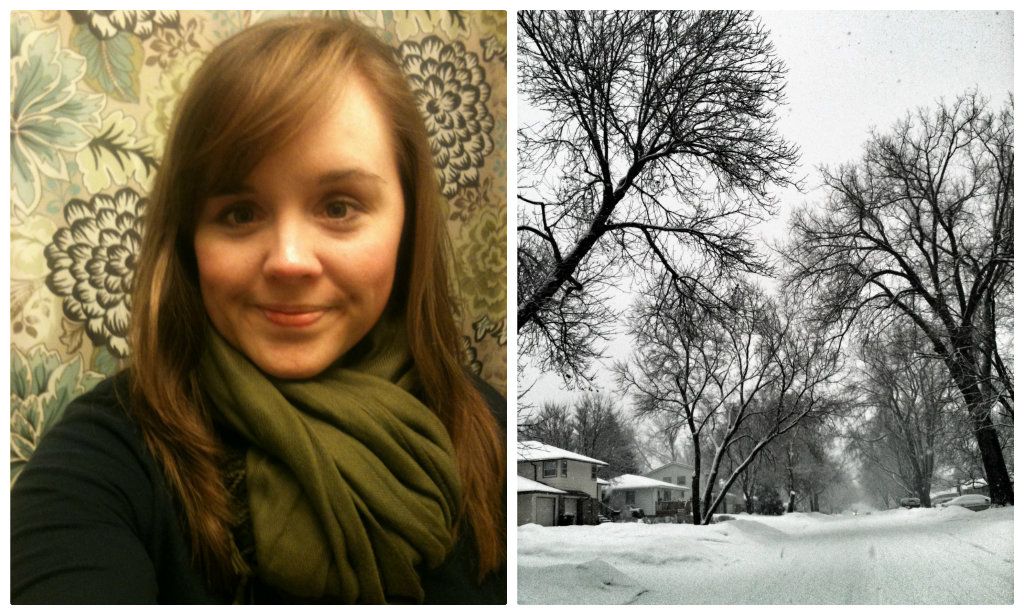 Rosy cheeks from shoveling and snowy streets from Minnesota's snow storm. I was happy to make it home safe and sounds Sunday morning and passing several cars in the ditch. The rest of Sunday I was happy to stay at home only going outside to shovel and check on the progress of snow :)