Hello and Happy Friday and February 1st.
(I cannot believe it's already February)
What a busy & interesting week. The week began with freezing rain, snow, and a long commute. But the trees were beautiful all dressed in beautiful snow.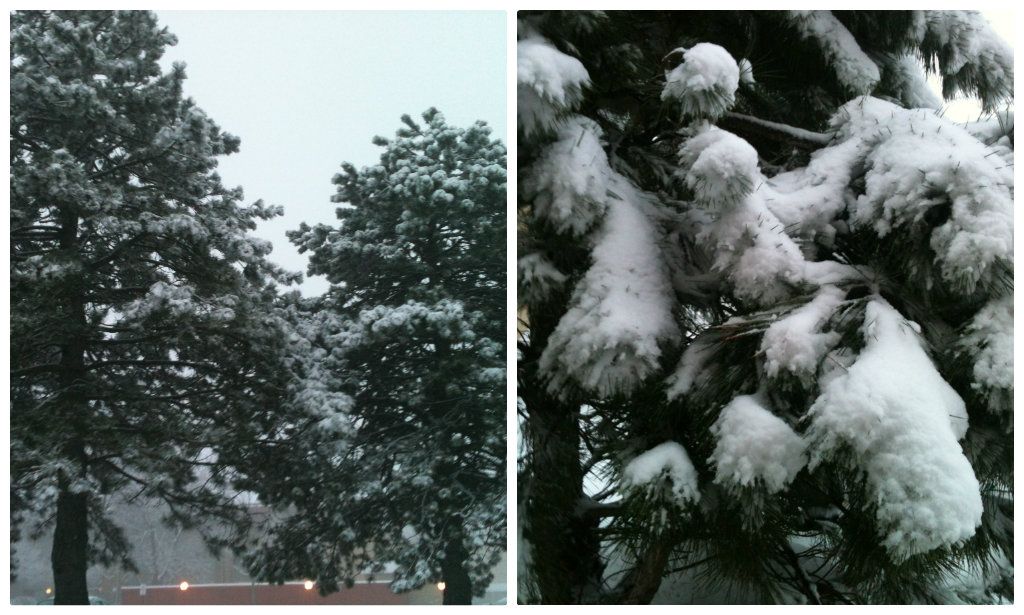 The temperatures have been so cold recently in the Twin Cities that I have been keeping myself warm with layers, scarves, mittens, blankets and warm beverages. Thursday evening I had a Bucks date with a dear friend - their spicy vanilla latte is a must try!
While going through a few old boxes from college I unearthed this dear green + gold mug. This mug brought warm and fuzzy memories to mind. The mug would mean nothing to anyone else but being a NDSU Alumni is such a happy thing to me and I had so many wonderful memories from my years there and have some of the best people in my life because of it.
Once a Bison always a Bison.
You've Got Mail. What an oldie but goodie and one of my favorite movies. Every couple months I will pop the movie in and have it in the background or watch it sporadicly till I reach the end. My roommates often use to tease me about my sporadic movie watching, sometimes I just watch it for 10 minutes as I get ready or put away clothes, etc.
I also *finally* receive my 2013 planner. It took me a long time to find a planner I loved that would work for me and be functional in the way I need it to function. This past year I had been using my iPhone calendar to track dates, appointments, etc but it reached the point where it just was not working for me and I wanted to open something up and dig into it and see my month/week/day. I am so excited to dig into this planner - and oh how true the words are ... '2013 a year filled with possibility'.
ps. Please tell me I am not the only one who uses a non-digital planner still?
Well I'm off to enjoy the weekend full of friends, shopping, family and a super bowl party with tasty food! Have a wonderful weekend friends!