No need to have a fancy phone with the instagram app, any cell phone will work.
What a fun week. A new photo challenge, a couple fun packages, great dates with friends (many which I forgot to document), and the Minnesota Winter Carnival - a favorite event of mine!
The yarn aisle at Michaels makes me want to buy everything
Photo A Day - I am very excited about this challenge. It's never to late to join in!
I got my valentines day blog swap package! Wanna know what's in it? Come back on the 13th!
I had a friend date on Wednesday - it was the best. Shelbers & I started at Claddagh Coffee in St. Paul
An irish proverb in Claddagh
The last few days the Twin Cities have been so foggy. I am ok with foggy - it adds character.

My friend date ended at Shish cafe on Grand Avenue. Amazing indian fare, tasty tea & good looking cakes. Shish I will be back to visit you again!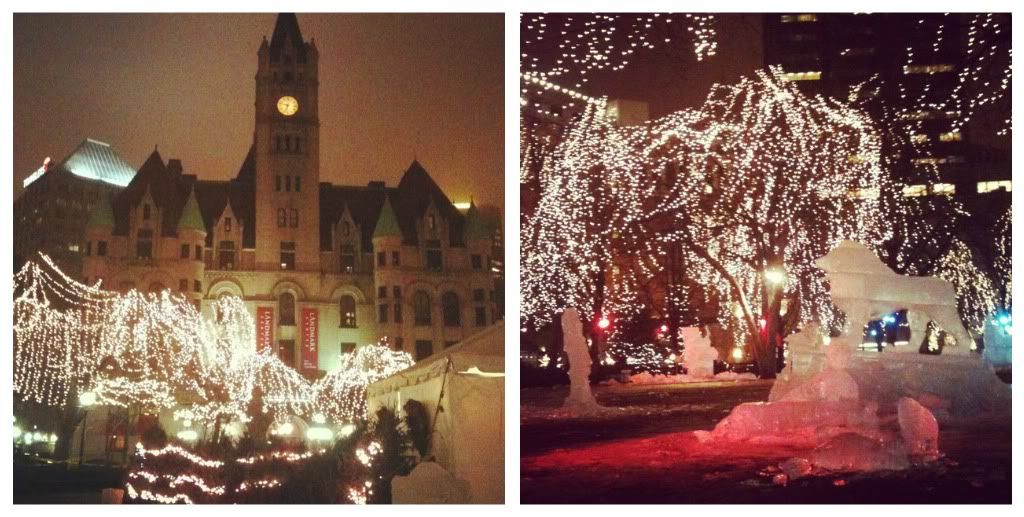 Minnesota Winter Carnival in Rice Park
'The coolest place on Earth'
How will you be spending your weekend?
However you spend it I hope you enjoy!