No need to have a fancy phone with the instagram app, any cell phone will work.
Looking at all of these pictures as I sort & organize them for Insta-Friday gives me warm fuzzies. Often by Thursday (sometimes even Monday) I forget what my previous weekend & the prior days were like and the fun memories that I had and the simple beautiful life moments I lived. I get caught up & consumed with work, juggling life, the wants vs. needs & other life worries.
The weekend began with a light dusting of snow, which is so out of the ordinary here in Minnesota this year and a wonderful breakfast with tea while my small group meet to study about hope + Jesus.
Five Guys
yum
five guys+roomies+movie night.
homemade mini donuts + sprinkles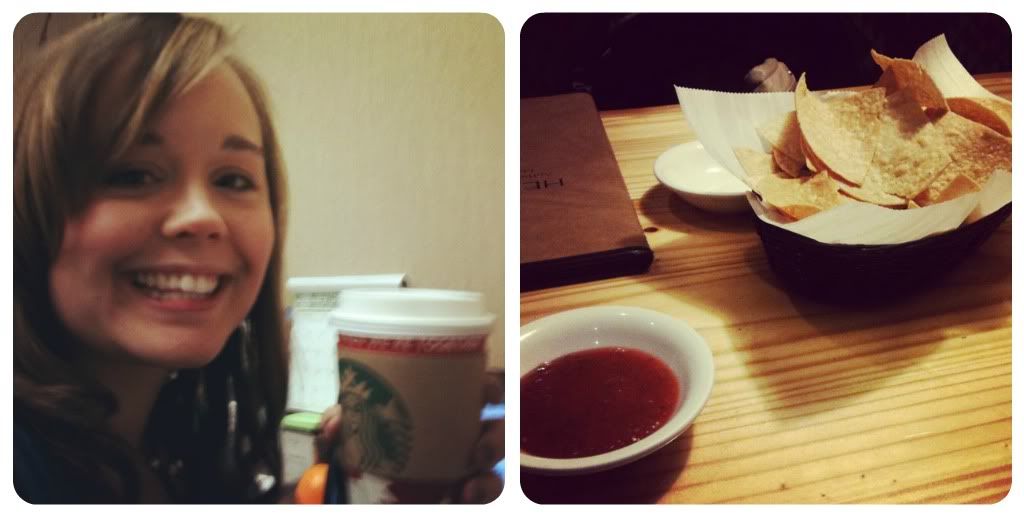 Roomies are wonderful people.
Wednesday morning I posted on facebook about my desire for starbucks/caribou/dunn bros to please please please start delivering coffee so I could get a little espresso jump. My friend (& roomie) Nae SURPRISED me & brought me a caramel latte to work! She is seriously the SWEETEST. Later that evening Amanda Sue & I hit our fav local mexican restaurant for some great food and venting/celebrating/girl talk.
Fabulous wednesday.
Here is to a fabulous weekend!