Minnesota how I love thee, let me count the ways....
The honey displays at the state fair are always gorgeous, pretty & uniform.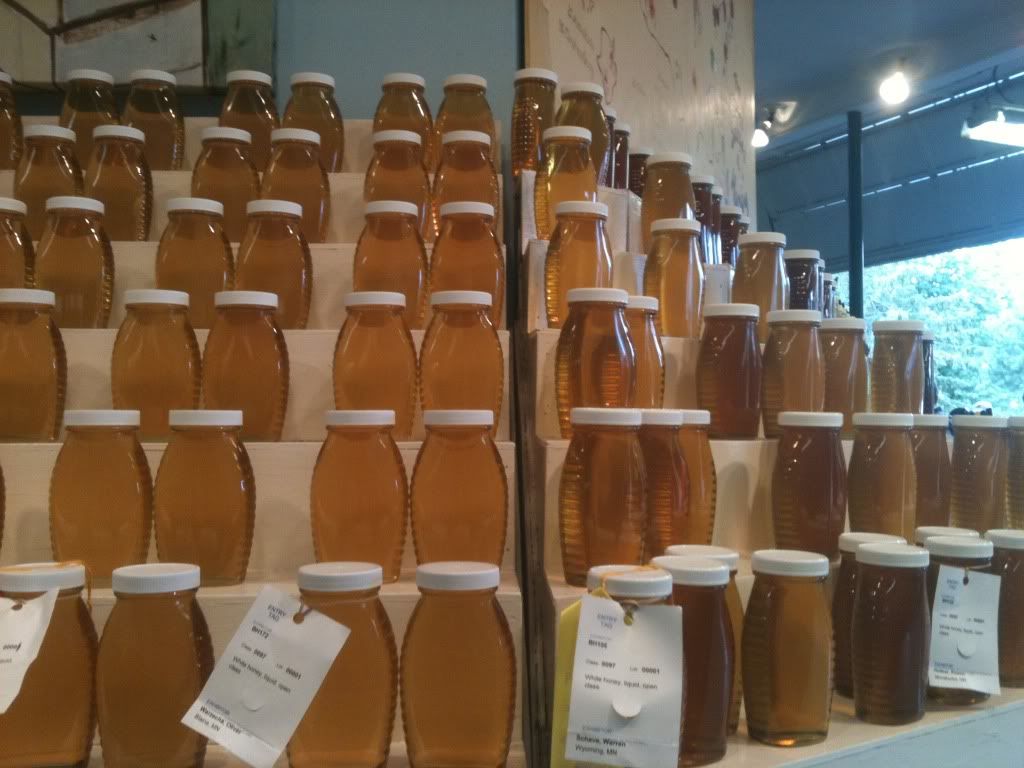 Wild Rice burger at the state fair - yummy. Minnesota is almost as in love with wild rice as Wisconsin is. I swear every little town in Wisconsin sells local jerky & lbs of wild rice.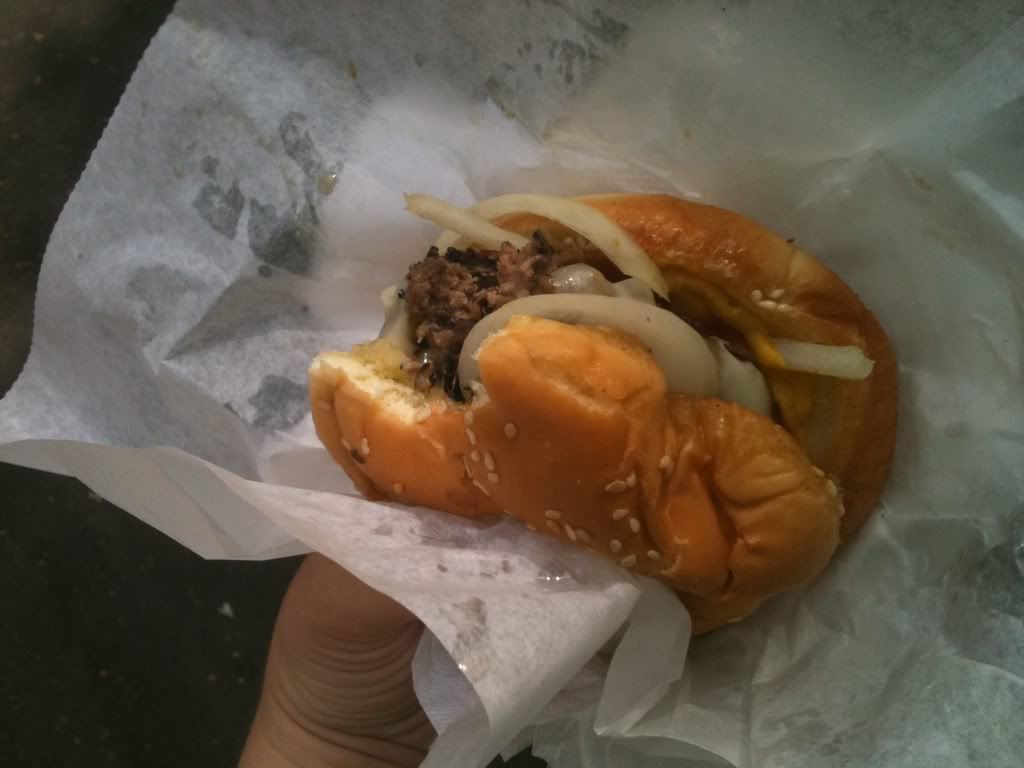 Minnesota really is the "Great Minnesota Get Together". Bestie & I ran into Kaar amongst 177,166 people. We even ran into several other friends as well - not a easy feat among that many fair goers.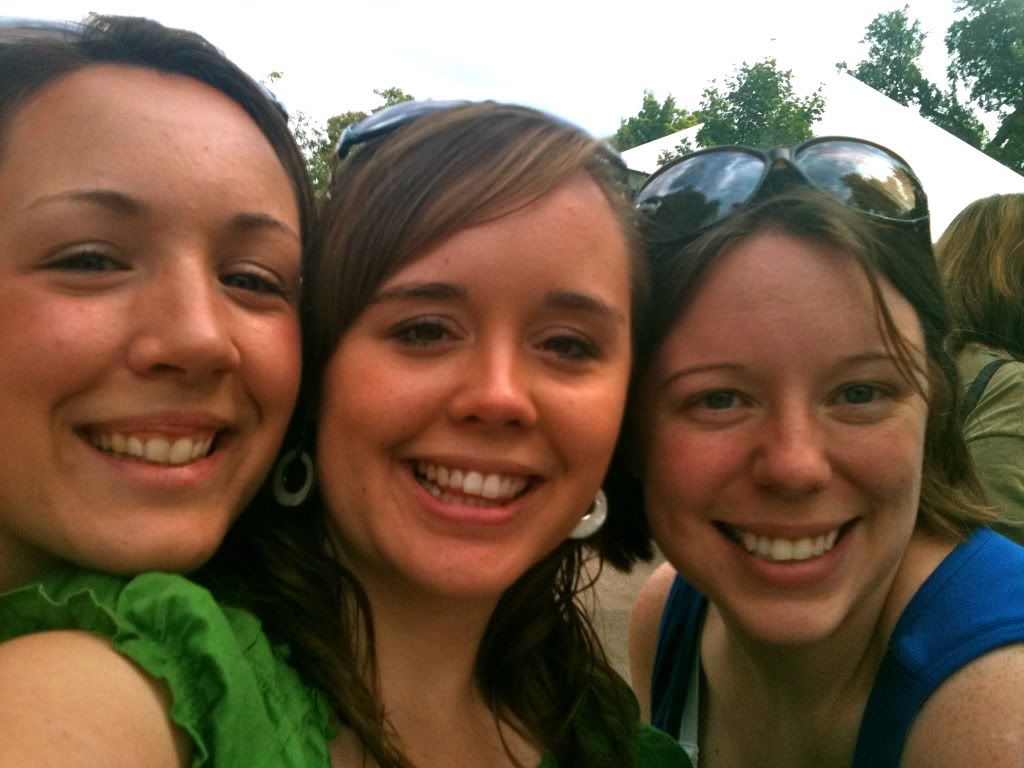 Sunday afternoon a beautiful outdoor coffee shop with a patio.
Stone Arch Bridge. Must I say more?
SAB is one of my favorite Minnesota landmarks.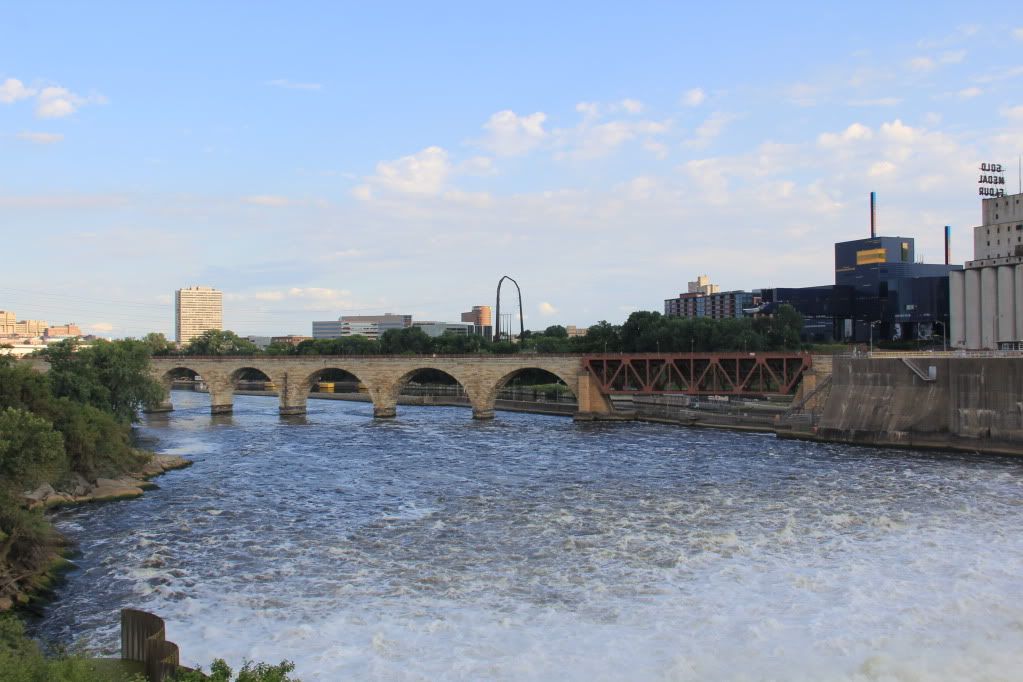 Northeast Minneapolis
Bridges, Rivers and blue skies.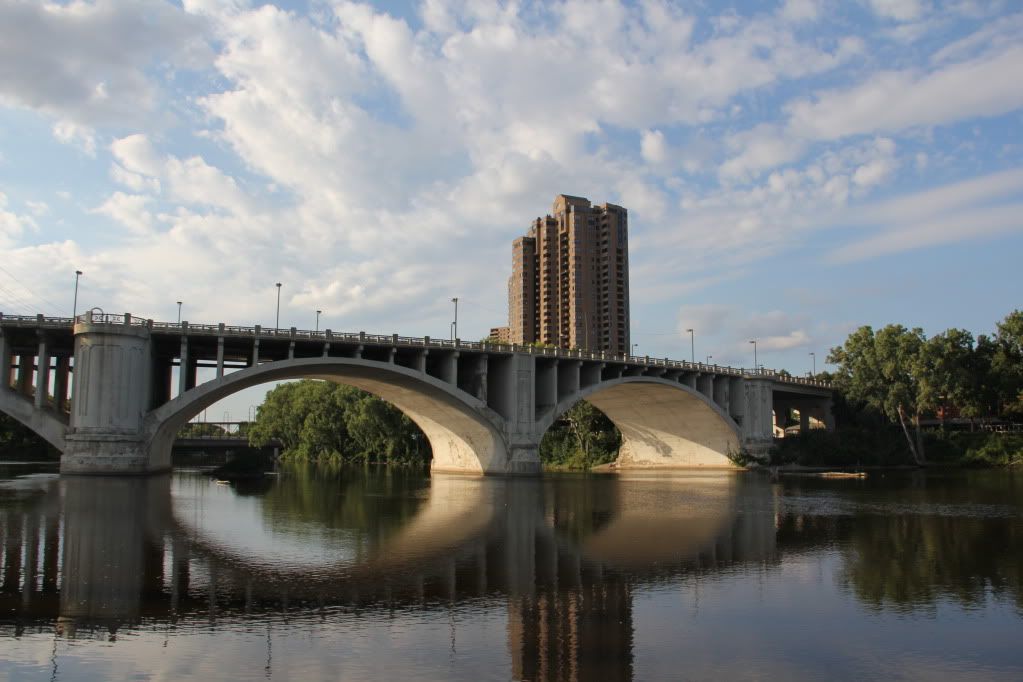 Roomie Lynnae & I went & saw "The Help" this weekend.
It was such a wonderful movie and a beautiful & sad story.
How did you spend your weekend?
Any beautiful moments?