"Enjoy the little things in life...
... for one day you'll look back
and realize they were the big things"
Sometimes I forget that it's not always about the big - gigantic things in life that make everything wonderful - sometimes it is the small things in life that make it all worth while.
I went to the farmers market after work and picked up some gorgeous produce. Big beautiful fragrant bouquets of basil, sweet peas, rhubarb stalks & chocolate oatmeal. Every time I open the fridge the smell of basil waifs out and it's heavenly, simply heavenly! I would have loved to get more produce but knowing that I was busy most of this week in the evening I knew I should not.
Tonight we had a family dinner just the four of us, my parents just got back from a trip. It was nice to eat together again, sometimes we are all so busy going in different directions. I made sweet peas from the farmers market &
Carolina-Style Barbecue Chicken
from last months Food Network magazine. I was attempting to
master the gril
l - it mastered me. We ended up with some crispy looking chicken but after peeling away the burnt skin it was juicy and tasty inside not at all the dry leather I was worried about. But this recipe was delish - seriously it is a must try!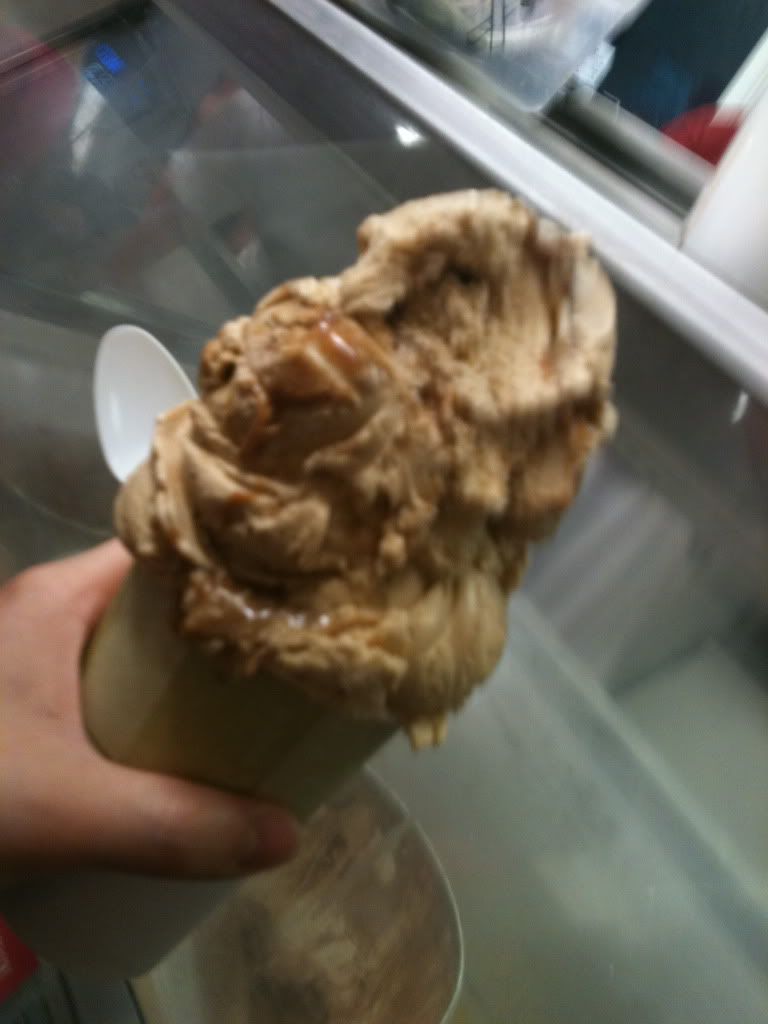 After super we went in search of black licorice chip ice cream for dad. We ended up at Nelson's in Stillwater - this place is famous! The blurry cell phone picture above is a $3 kiddie cup - no joke!
The little things in life make up the big picture. Today was a day for the record books, absolutely beautiful and wonderful - maybe it's the warm fuzzies of birthday eve taking over? I am not sure but wonderful none-the-less.
Tomorrow is the big changer.
26 to 27
I will be spending the day working and celebrating in the evening with my grandparents.
26 over & out!