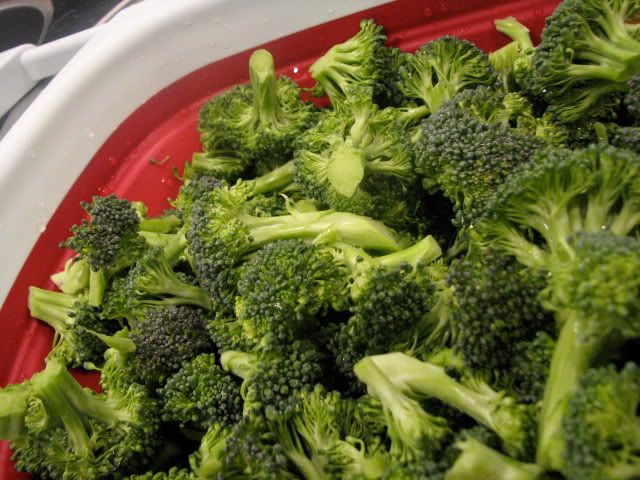 I LOVE this salad, as does my entire family. My mom makes this for a ton of family get togethers with her in-laws and let me tell you if that group of men eat this salad with gusto you know it's gotta be tasty!
The flavors just blend so well together. The only problem with this recipe? You have to let it sit about 24 hours for the flavors to meld and mingle together and become friends. This recipe is good no matter what the occasion. This week the salad will be a side with brats for supper.
Broccoli, Bacon & Cheese Salad


2 large bundles broccoli (grocery store bundle size) - cut into flowerets
1 lb bacon cooked and diced
2 cups sharp cheddar cheese, grated
1/2 cup red onion, diced
1/2 cup sugar
2 tablespoons vinegar
1 cup mayonnaise
*typically need/use a double recipe of the dressing (cup, vinegar, mayo)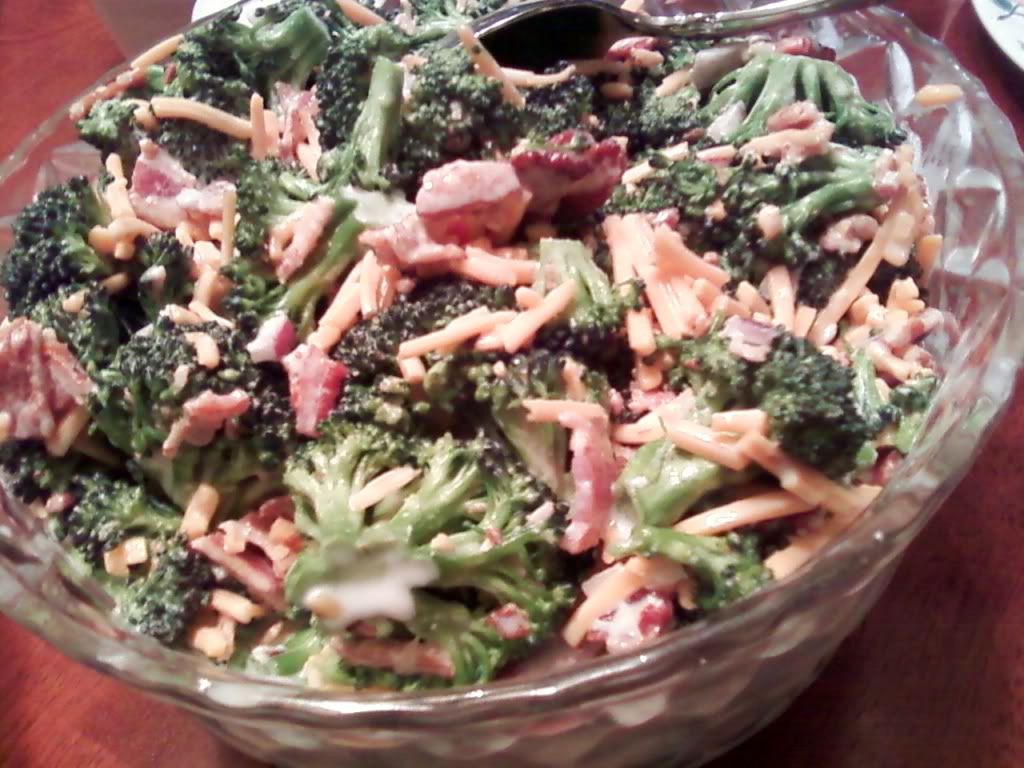 Toss the broccoli, bacon, cheese and onion together. After mixing the dressing together separately toss over the broccoli mixture. This salad gets better with time, it definitely needs to sit and let the flavors meld. I typically let it marinate for 24 hours or so.
I'm not sure where my mom originally got this recipe. So if this recipe looks familiar to you please let me know so I may give credit where credit is due!