"You tend to express yourself passionately & courageously"
Mom saw
these
today. And basically sent me an email with the picture and wrote
"You are so organized, and say crap alot so you should get these."
Thanks mom for thinking of me :)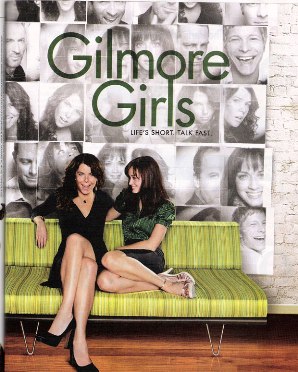 I was so happy to see this post in my google reader this morning from Hooked on Houses.
The post was all about the Dragon Fly Inn. So excited for the future posts featuring other interiors and sets on Gilmore Girls.
I LOVE me some

Gilmore Girls

.
Notice a similarity? Before Gilmore Girls existed the
Dragon Fly Inn was originally the home used on The Waltons.
Planted some trees at grandmas.
Last but not least a silly picture of me for everyone's enjoyment.... a sort of congratulations for getting through the boring post :)
The golden nugget of the post possibly?
Maybe not so much... just go along with it k?
What can I say... I like making faces at myself.