Wednesday night I was invited by my friend Amanda Sue to join her at a monthly meeting of an organization she belongs to that is similar to our fields. This months meeting was at
Muddy Paws Cheesecake
Factory in St. Louis Park.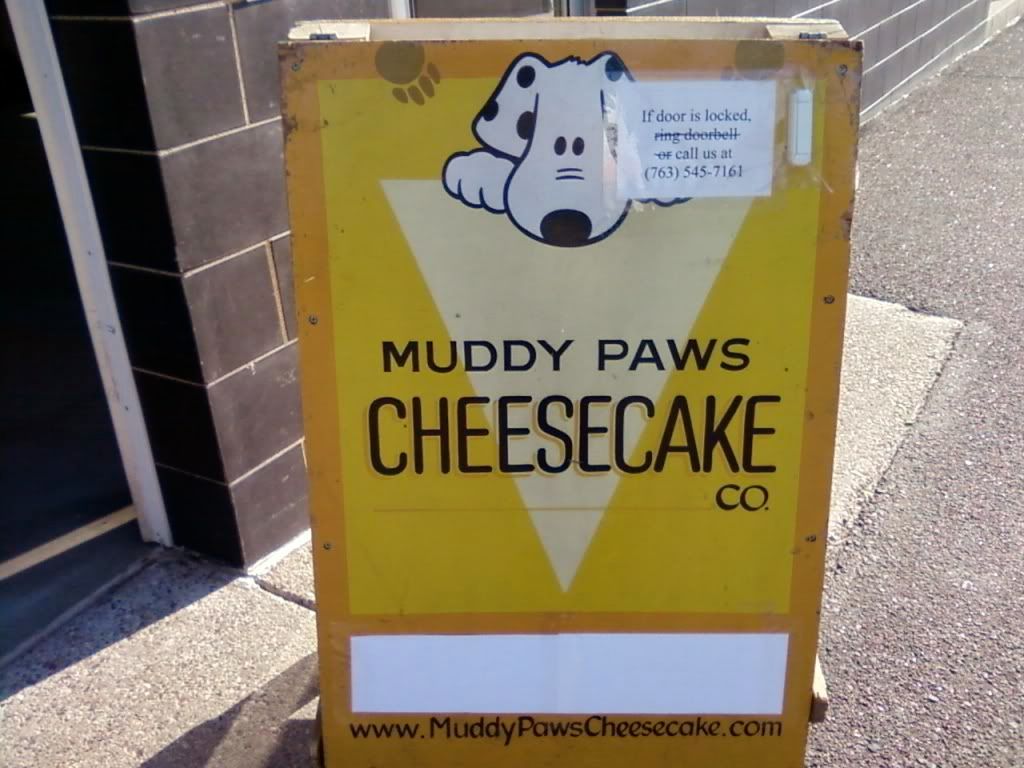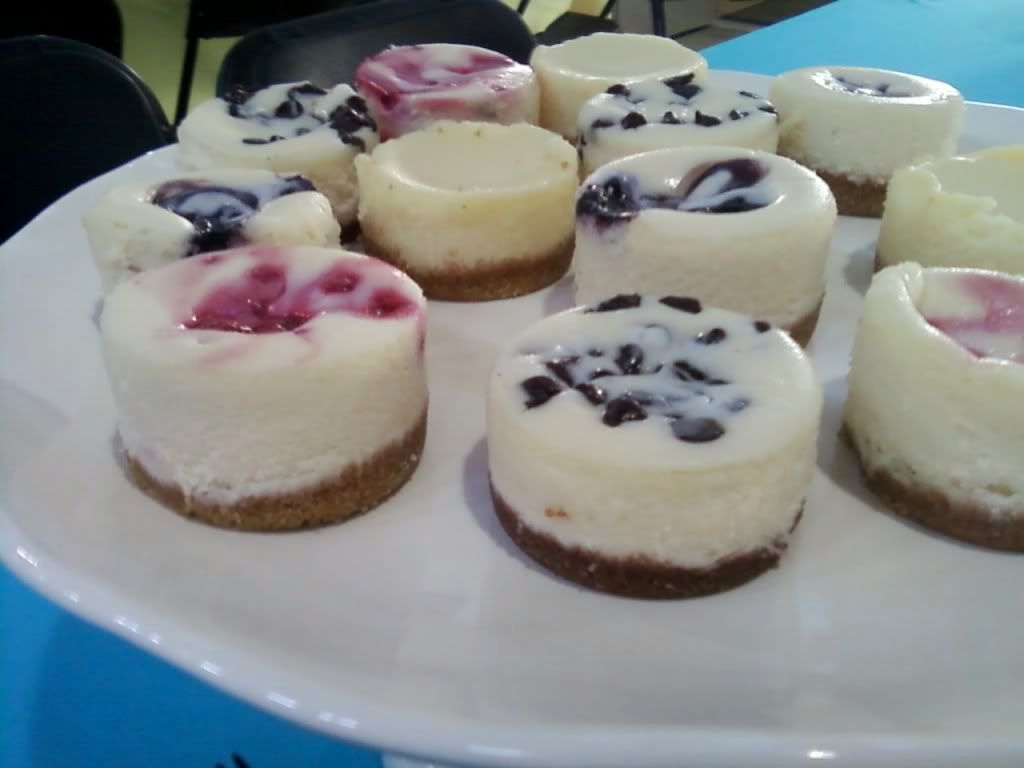 The kitchen was not very big when it comes to commercial kitchens but 120 cheesecakes come out of their tiny kitchen everyday, from one baker. That is mind blowing. They also boast 222 flavors! We got the chance to taste Chocolate Chip, Raspberry Swirl, Blueberry and Lemon cheesecakes!
They have some super delish flavors out there, like Black N White (chocolate & vanilla layers), caramel crunch, cinderella (peanut butter, chocolate crust), cheesecake sundae (banana, strawberry, chocolate layers)... give me a minute while I clean the droller from my keyboard please...
It was a great meeting and I really enjoyed the group. It was wonderful meeting the women there & hearing what new business ventures they are up too. It was also very encouraging since they are all a bit older and just hearing that it does take time to get to that "place" in your career.
This evening as I was driving home from thursday night group I was able to view the gorgeous sunset with purple popcorn skies and a hot pink sunset. My blurry picture does not do it justice. Whenever I see the sunrise & sunsets I always think of the majesty and glory of God. No cosmic bang, clang or boom could have ever created the wondrous colors and glorious & unique sunsets and sunrises, the beautiful towering mountains and unique landscapes.