These weeks are just going by so quickly - dislike! It seems all I have time to blog about recently are linky parties; Gussy Sews Inspiration Workshop & Jeanettes' InstaFriday. It's a bit frustrating as I have so many words & thoughts that I want to blog but oh so little time.
Without further ado welcome to my week!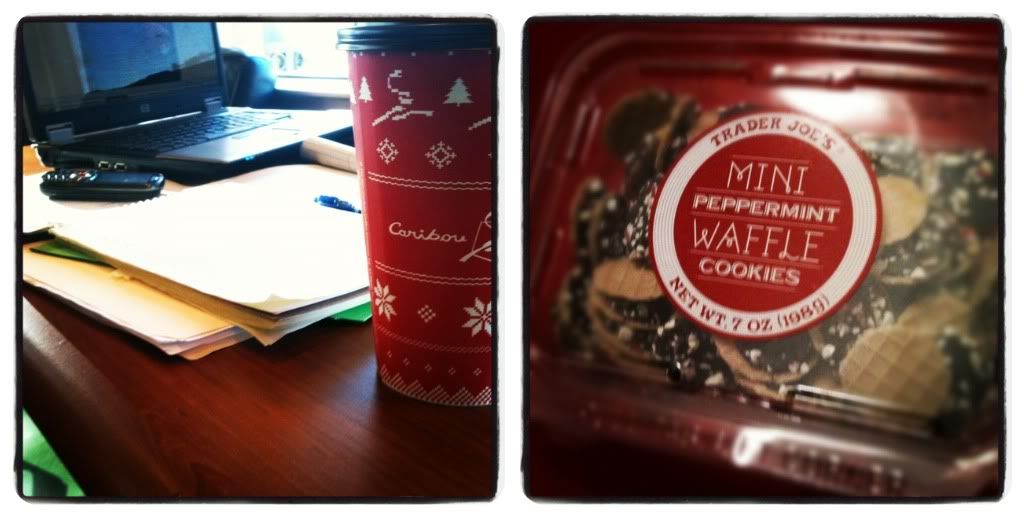 work planning & inspiration brainstorming at Caribou - sometimes you just need to get away from work & find new inspiration! // Hmmm I love me some Trader Joe's (these peppermint waffle cookies were a-mazing!)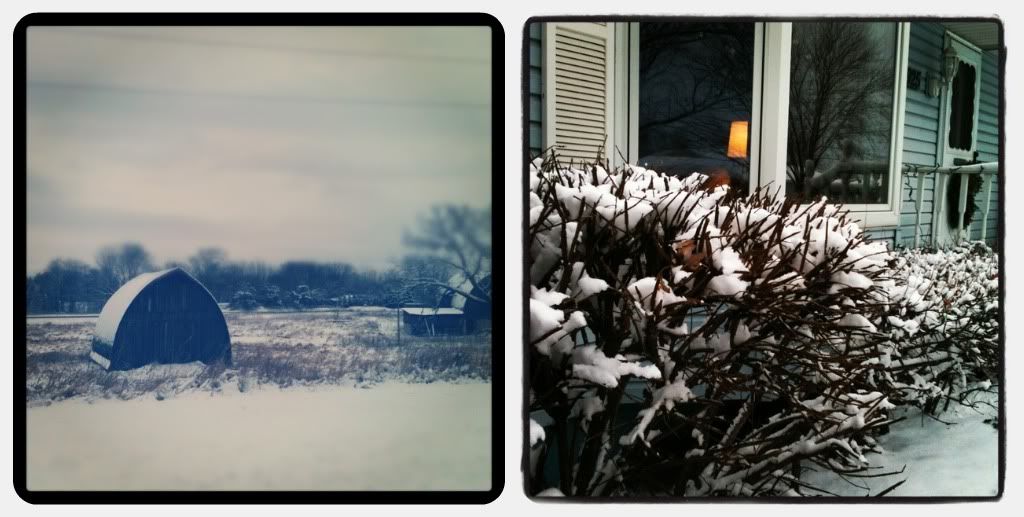 fresh snowfall on Sunday
lone barn near church // house bushes
I love how simple this present was wrapped from my dear friend Curly Locks // early Christmas celebration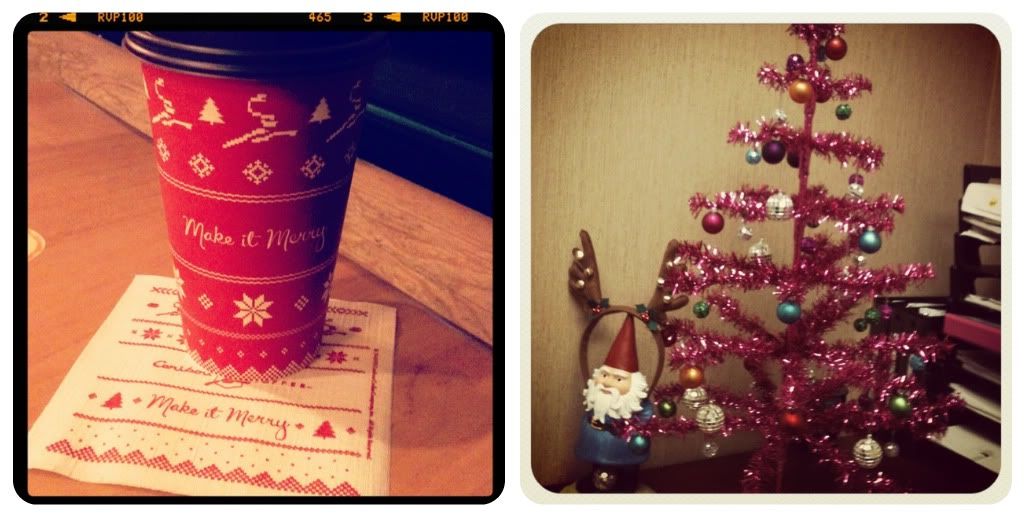 A little 'Bou with a friend - love the holiday cups // my coworkers festive office decor, complete with the travelociy gnome.
Link up your InstaFriday post with Jeanette at Life Rearranged here