I know I know, TWO posts from me in one day, unheard of! But I couldn't let another day go by without showing you pictures from last weekends wedding!

:::

Last weekend my friend & old roommate Mrs. Bars got married to the love of her life!
It was so much fun to be a part of her day.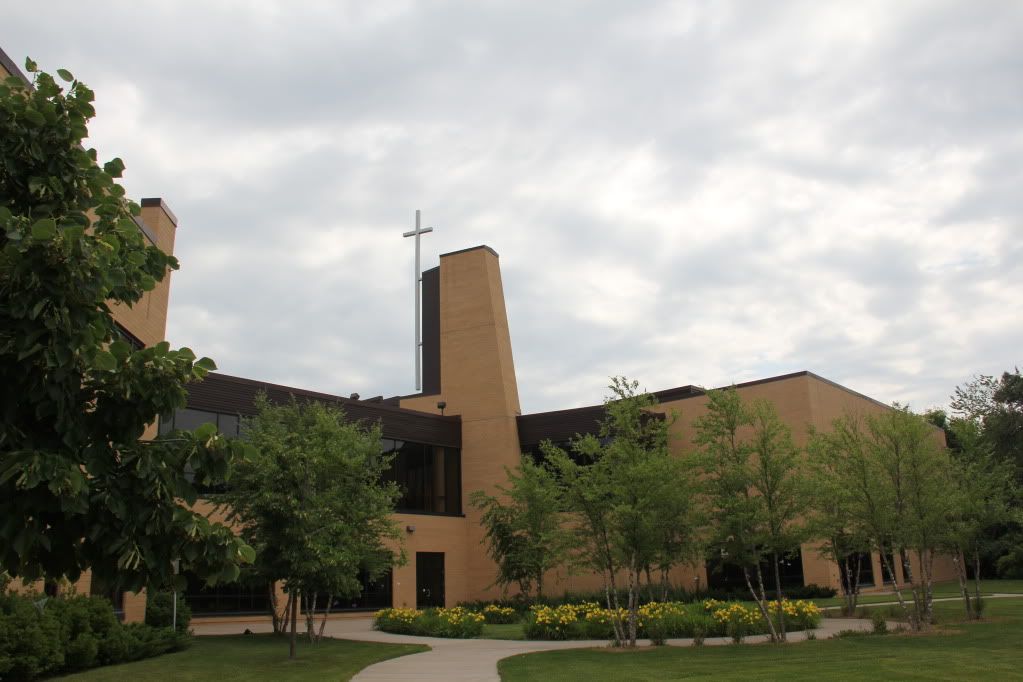 When I arrived that morning at the church the atmosphere was so relaxed and fun. The maids were curling their hair, the bride applying last minute touches to her make up and fun music playing in the background.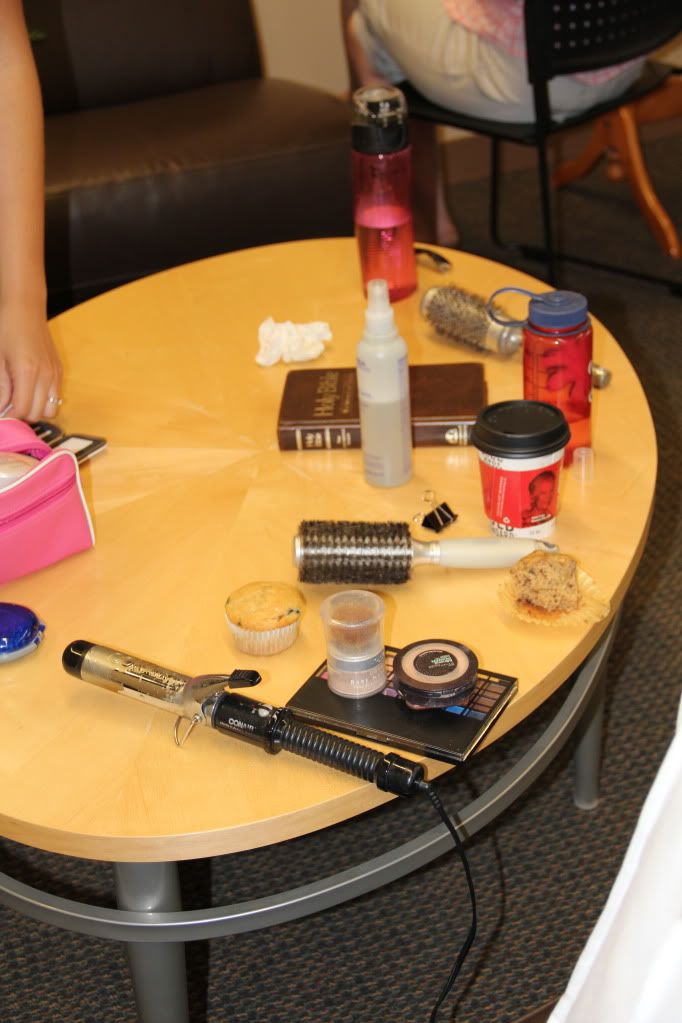 Myself & our other roommate were the personal attendants of the day. We fluffed, and straightened, handed lip gloss out, held umbrellas and passed out 'blotting sheets' while still trying to look pretty.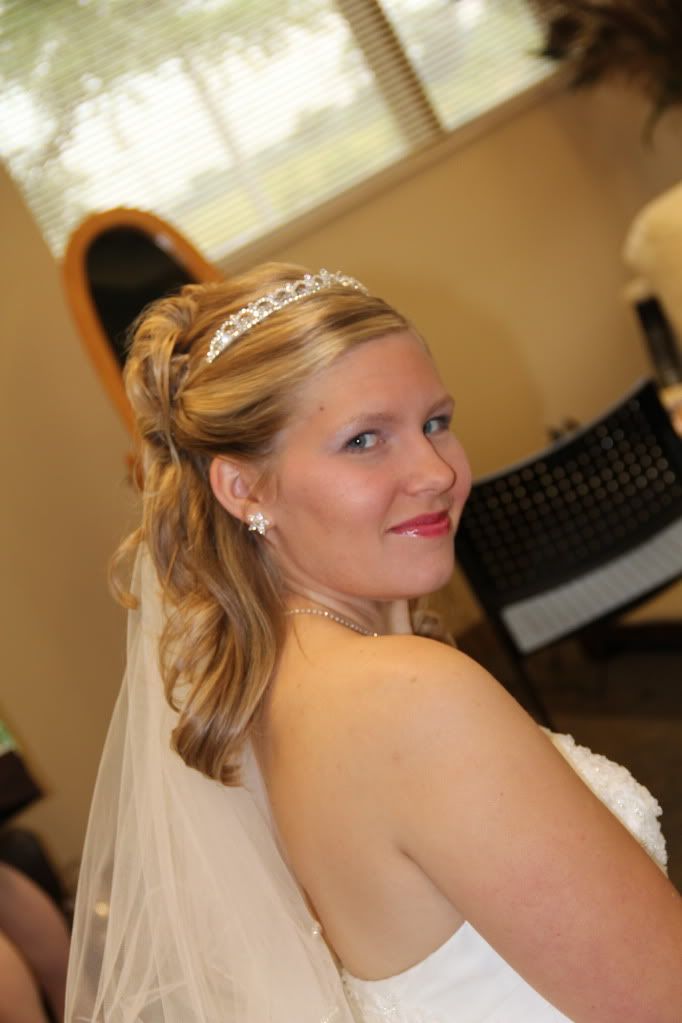 It was a beautiful ceremony & reception, with a few sprinkles of rain outside during pictures - but rain on your wedding day is a blessing right?!
Soon enough Mrs. Bars was walking down the aisle as a single lady.
A mere 30 minutes later she was a Mrs!
The reception was held outside under a tent at the back of the church. Martha Stewart pom-poms were hung everywhere in lime green & purple and purple potted petunias were the center pieces.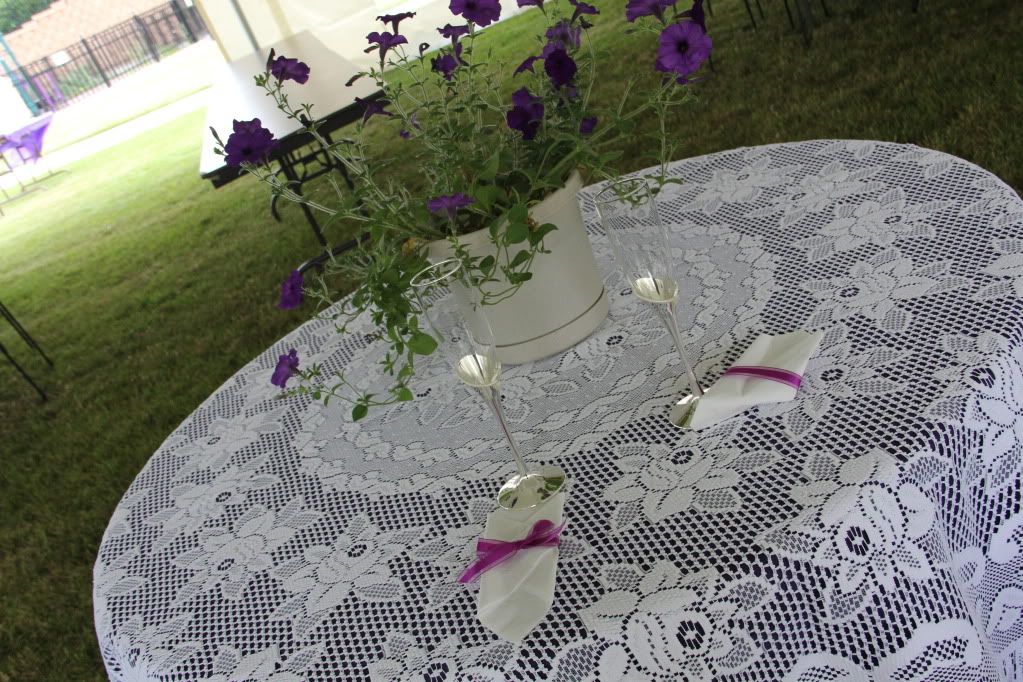 Mini cheese cakes for dessert
Chocolate Oreo & Lemon
Hmm as the story goes they all lived happily ever after...
Congratulations Mr. & Mrs. Bars!