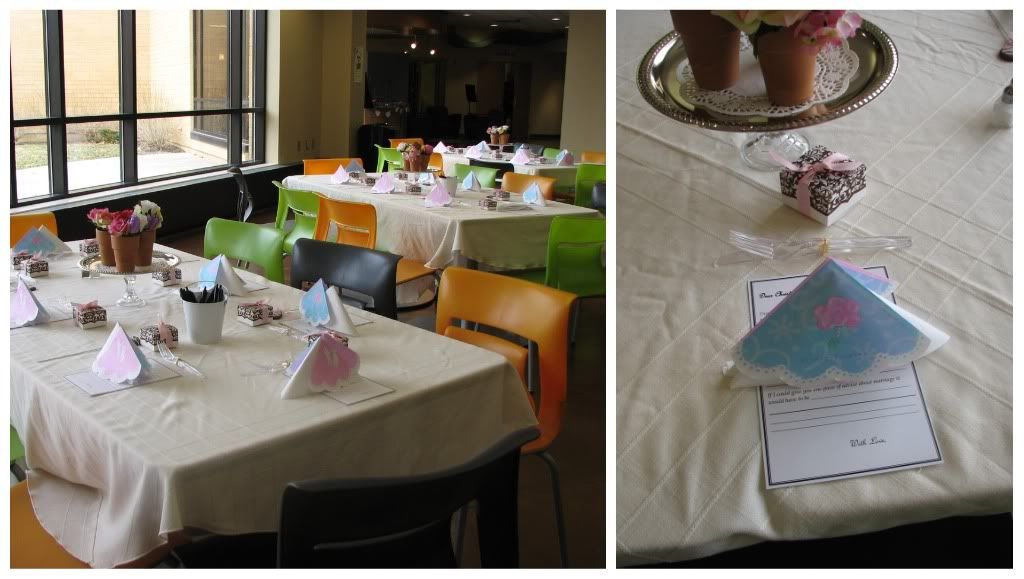 Sunday
Amanda Sue
& I hosted a bridal shower for our friend and my roommate. With the large amount of people invited from church we decided to host it in the lower level of our church. We made a great choice as we were able to use so many items from church; tablecloths, tables, serving wear, seating and so many more items.
Amanda Sue & I spent HOURS upon hours planning the shower and brainstorming all of our ideas and making sure that we had all the detail just right. We looked to the bride for inspiration, the bride loves disney, princesses and all things dainty and girly so we came up with a tea party theme complete with doilies.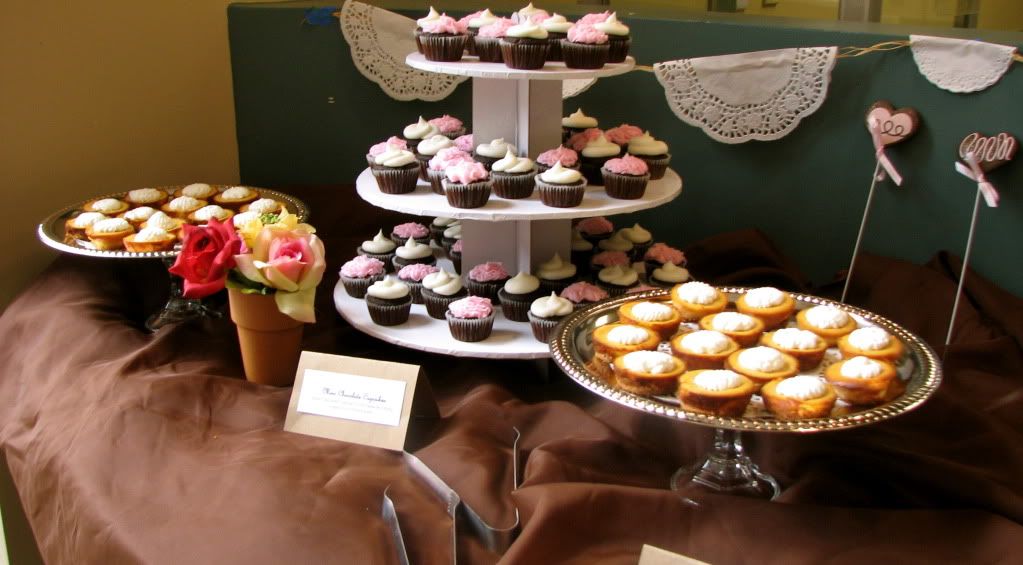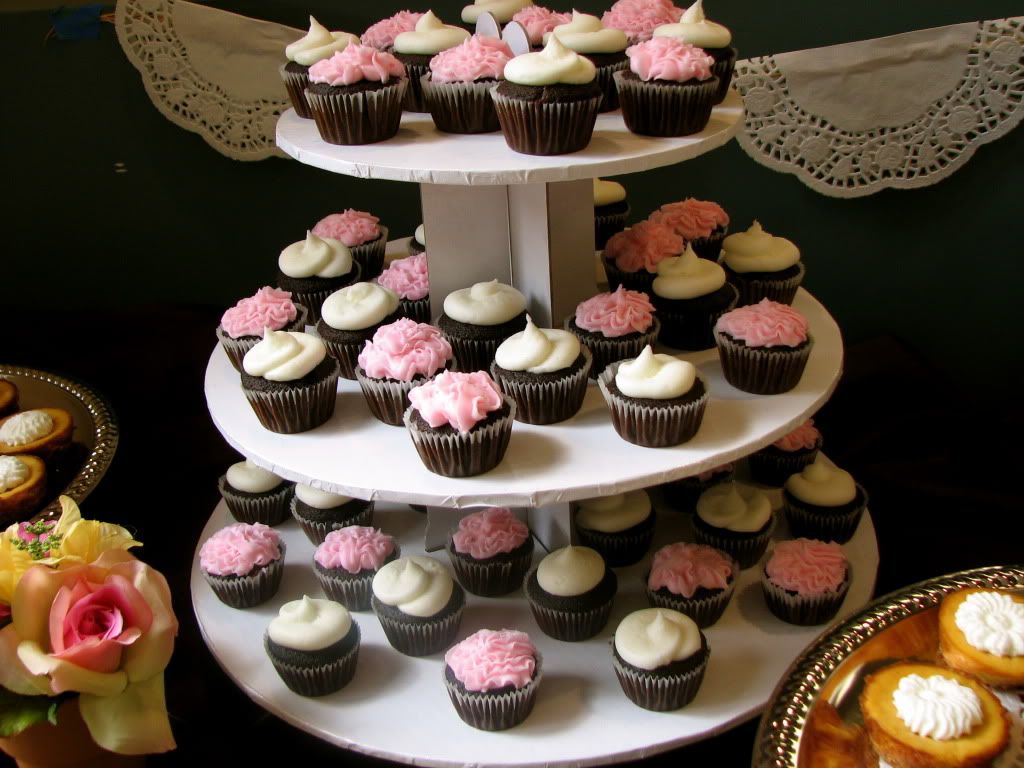 The menu consisted of chicken salad on croissants, cucumber sandwiches, vegetable & fruit platter, and tortellini vegetable salad. For dessert we had mini chocolate ganache cupcakes with vanilla buttercream and mini pumpkin cheesecakes.
The bride seemed happy and all the guests seemed to leave happy & satisfied and the bride received a wonderful array of items. I am sure the wedding on July 9th will be even more fun that they shower and look forward to it immensely.