Hello Friday - nice to see you. I swear yesterday was just Monday but I'm not complaining and I will embrace Friday. This week was seemed so long but yet flew right on by and part of the week was summery & warm and then suddenly turned to December again - so confusing.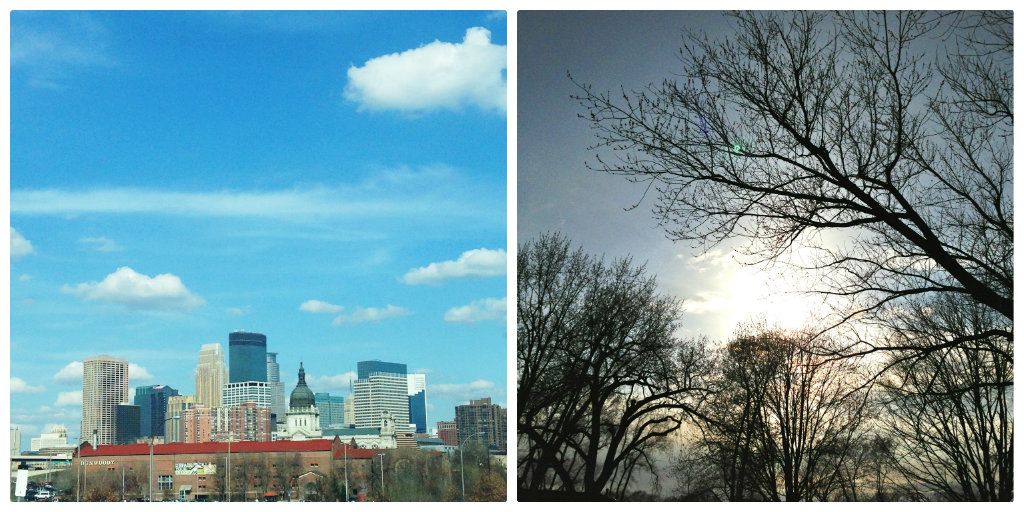 At the beginning of the week it was gorgeous with sunshine + summer temps galore. The rest of the week, that was another story but we won't talk about that. The sight of the city (Minneapolis or St. Paul) it gets me each time - I never tire of the sight.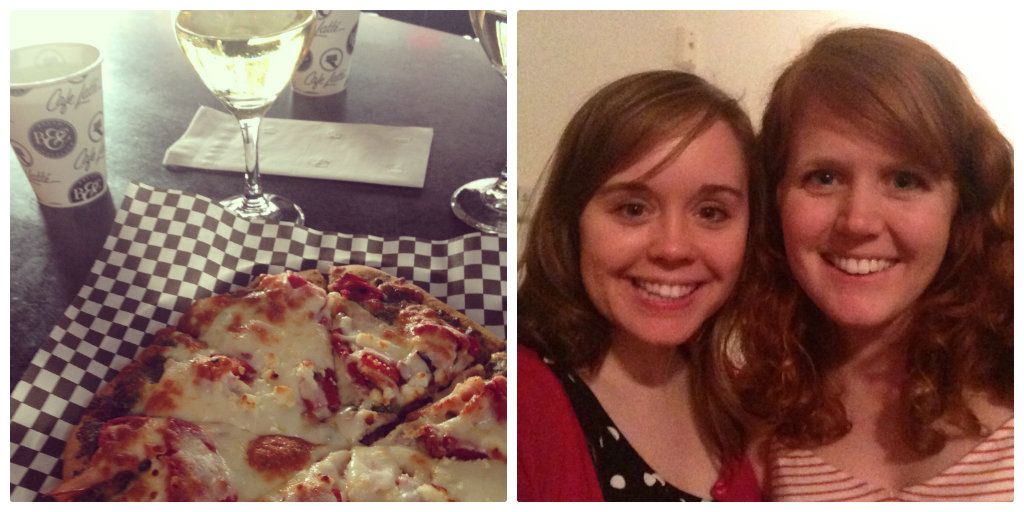 Monday I meet a friend for boot shopping + a girls evening. We had dinner + wine at
Cafe Latte
and then grabbed a slice of dessert and headed to Shelby's apartment. The evening was the best, her apartment looks out on St. Paul and overlooks the river.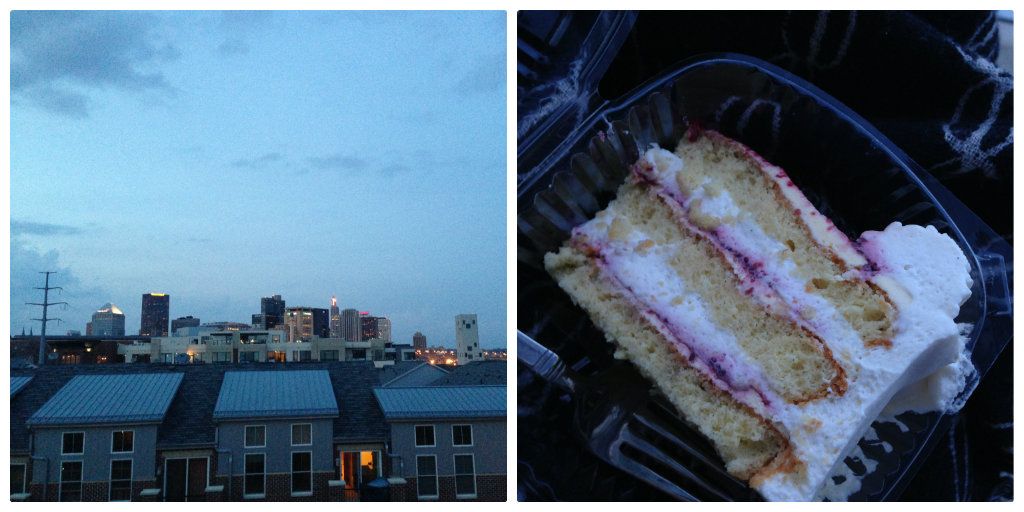 St. Paul & Raspberry Creme Cake - I will take that combination any day.
In order to brighten my mood towards the end of the week I changed my tablescape to something bright & cheery since it was overcast and chilly outside. The banana bread also helped my mood, it's always nice to have the oven on and bake when it's chilly outside.
Cheers to Friday + the weekend! My weekend is full of spring cleaning, car shopping (maybe) and hopefully time spent outdoors.
I'm Becca_OneGirl on
instagram
if you want to follow along.
Happy Weekending to you!