When I reflect back on the weekend I can't help but think -- 'perfect'.

Saturday morning I began the process of making Christmas Stollen. Stollen is a German sweet bread that my family enjoys each most Christmas'. There is something about stollen that I just love to make, whether it is the process ( 3 risings), the smell of yeast or the nostalgic memories I'm not sure but I do enjoy it all.
I also made chocolate peppermint crackle cookies which were tasty! I must admit that right out of the oven when the hershey kisses were all ooey, gooey and melty was really the best time to enjoy them!
The green tree with tinsel + lights is from church and the tree that we have in the preschool room.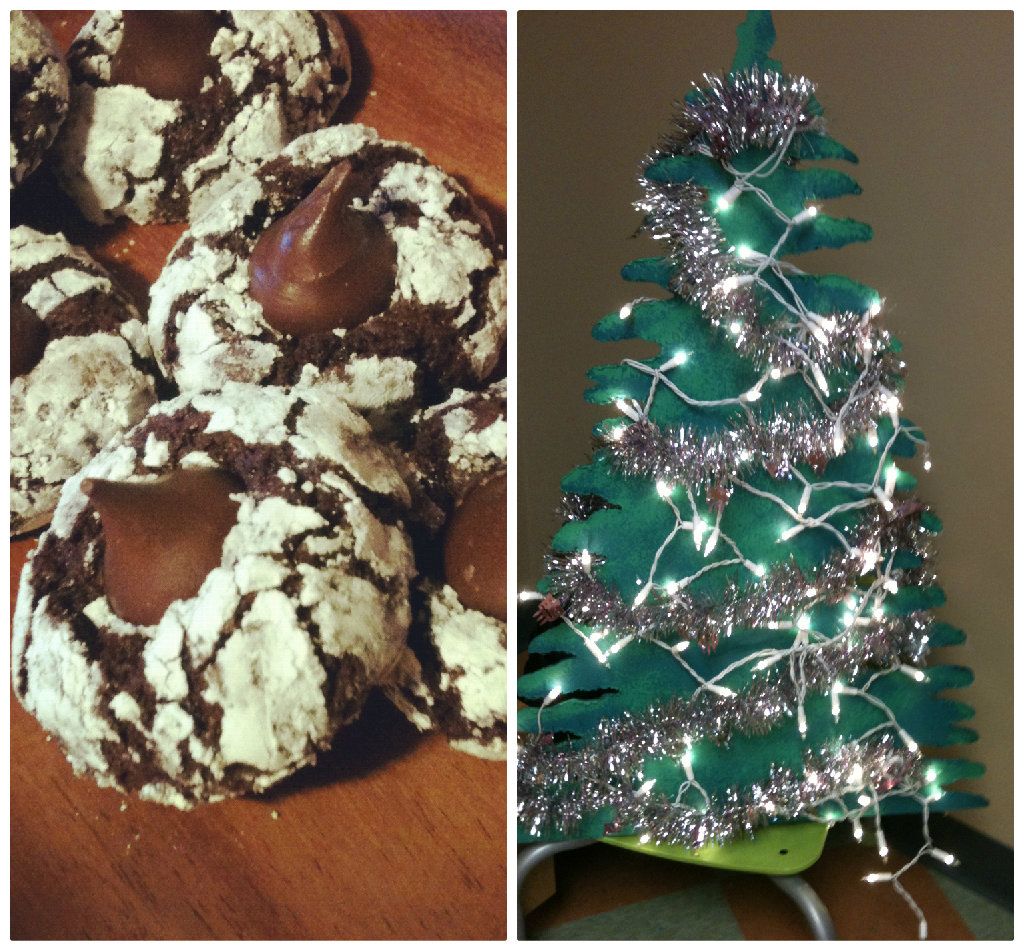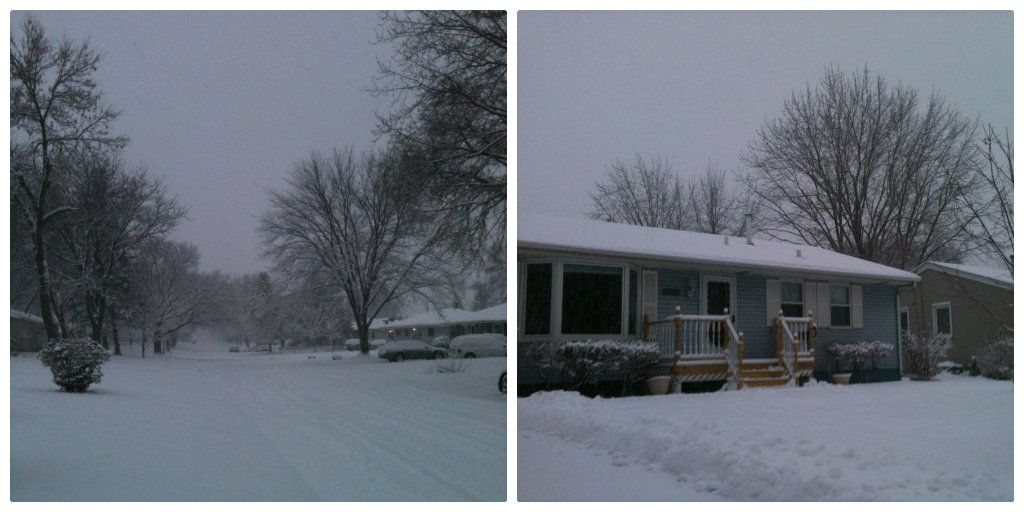 There is something magical to waking up to a snow covered landscape. I love how snow turns everything magical, covers the brown grass and brings a new crisp landscape! I do not particularly enjoy the shoveling, cleaning your car off multiple times a day, the wet jean cuffs (this sista is short) or the bitter cold that seems to come with it but I try and remember how much I love it for the beauty it brings.
Sunday morning I made the 25 minute treck to the country to church. In full disclosure I would not have made the snowy icy trip if it had not been for teaching preschool - it was much safer to be at home than on the roads. I dearly love my church for so many reasons, real reasons but I also love that no matter the season the long 'driveway' leading to church has cornfields, a little pond, a variety of tress and two beautiful barns. The scenery is always beautiful and no matter the season it always puts me in the right mindset to worship.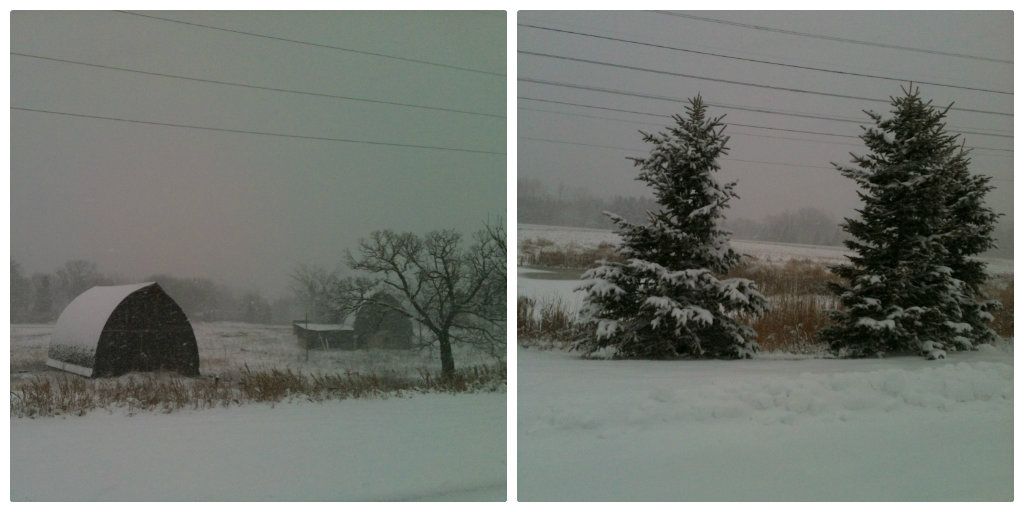 The rest of Sunday was spent at home shoveling, finishing up a few decor items, rearranging, watching Hugo & The Dark Knight Returns, snowball fights and a orange snack break between shoveling.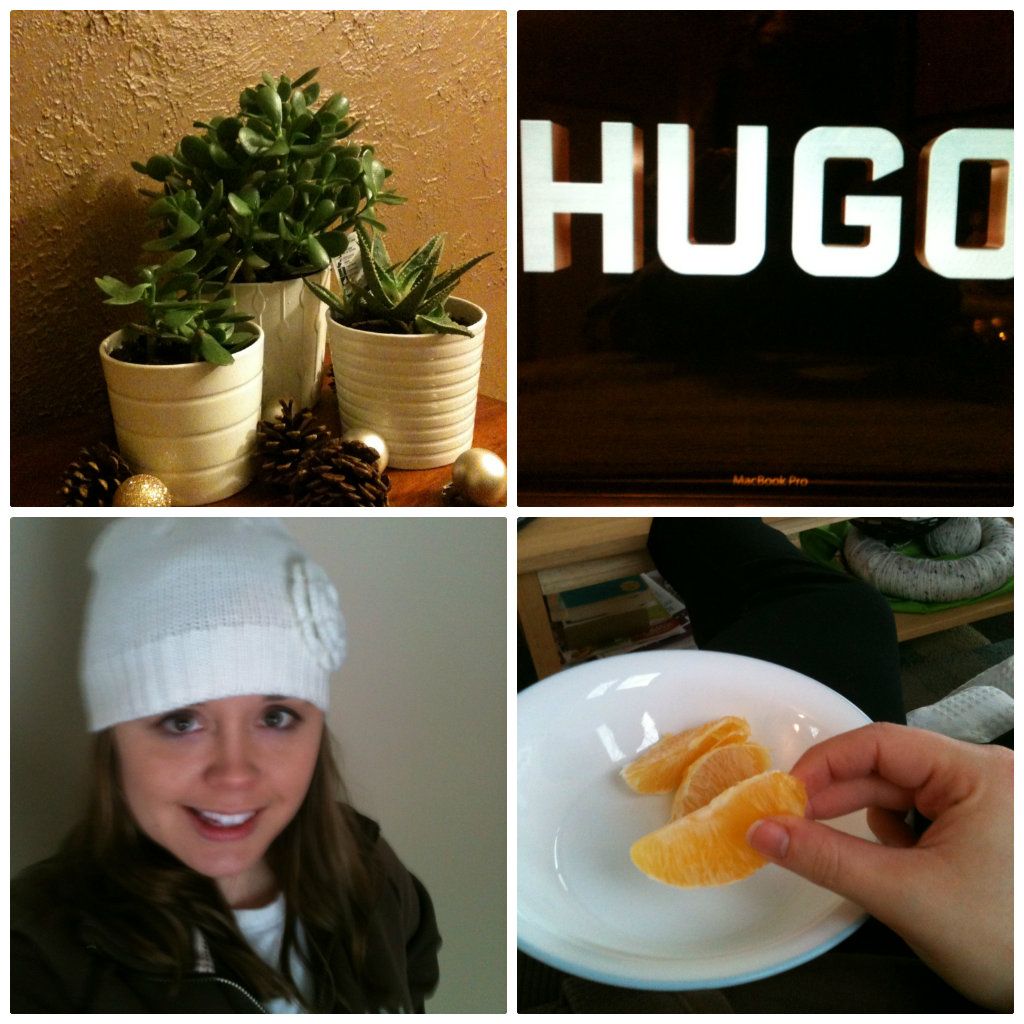 Monday morning came around and I was tired from a late night, sore from shoveling and still had way to many things on my to do list.
But it was still a perfect weekend.
It may not have sounded like a perfect weekend with the snow storm / 'blizzard' going on outside but perfect is like beauty and it changes definitions depending on the eye of the beholder. There are so many definitions of a perfect weekend - this weekend, this was my definition.