No need to have a fancy phone with the instagram app, any cell phone will work.
A project finally coming to and end.
Now that the 10,000 foot infinity scarf is all done I miss working on it.
I need a new project.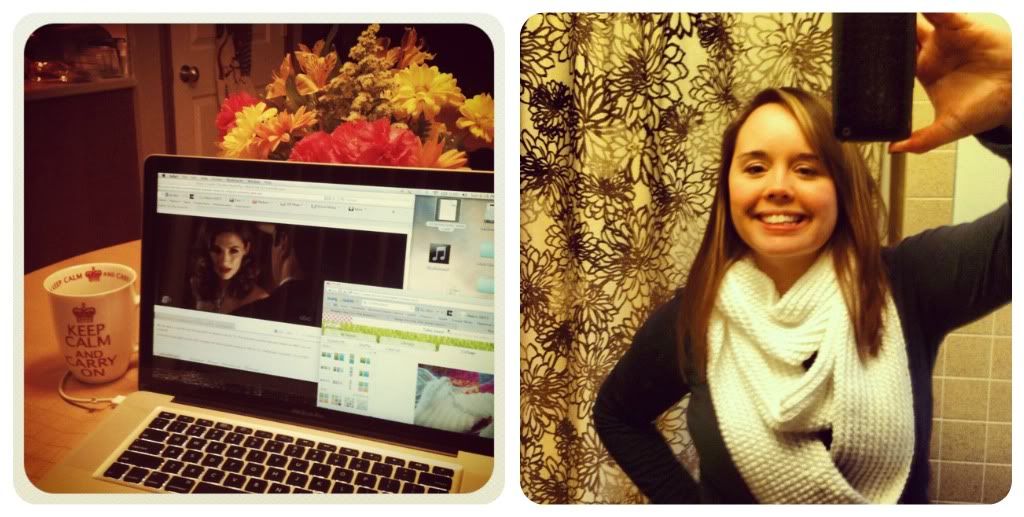 A beautiful Sunday evening coming to an end watching some Castle on hulu, blogging & sipping tea.
Awww yes perfection.
Plus my finished scarf - warm, soft & cozy.
Leap Day struck Minnesota with more snow than we had seen all year. The trees were quite beautiful first from frozen rain the night before and then beautiful snow.
My current reading resting on my night stand.
A magazine, 'Catching the Fire' (less than 24 hours in and already 54% done) and 'The Pursuit of God' by A.W. Tozer.
I'm off to enjoy a beautiful relaxing weekend!
What are your weekend plans?